AIRE; THE LASTING SOLUTION FOR DATA STORAGE AND ACCESS TO FUTURE MARKET.
INTRODUCTION...
A brief glance at the emerging market of crypto projects is sufficient to understand the potential of the blockchain as a powerful, advanced technology of the future. Yet, despite its vast prospects, a major part of blockсhain-based systems still remains at an entry-level, far from being qualified for a general user. Today, the developers' community is facing a number of unresolved issues preventing a full-scale implementation of the blockchain technology in a vast variety of industries, where it could potentially be applied at a great profit.
As it stands, Blockchain-powered technology is intent on leading the future of internet. Today, however, we still observe extensive obstacles for the development of blockchain-based markets. One of the greatest market challenges is the remaining necessity of trust towards centralized business and outlet on how they manage user's data. Third party custody risks affect ecosystem sustainability, bringing vulnerability to manipulative and regulative actions.
Since the early days of Bitcoin, cryptocurrency market has evolved into a sophisticated multi-blockchain phenomenon. According to data obtained from coinmarketcap.com statistics, cryptocurrency market contains over 1,5K different currencies with exchange turnover of over 14 bln in dollar equivalent daily. This was made possible as a result of open data made available to programmers. There are s many other use case of data. Ranging from lifestyles assessment to population control. What matters most is how this data is been utilized and how secured are these information giving out.
THE AIRE PROJECT.
The project focus on running a transparent data banks for business and outlets to operate effectively and transact with business and individuals.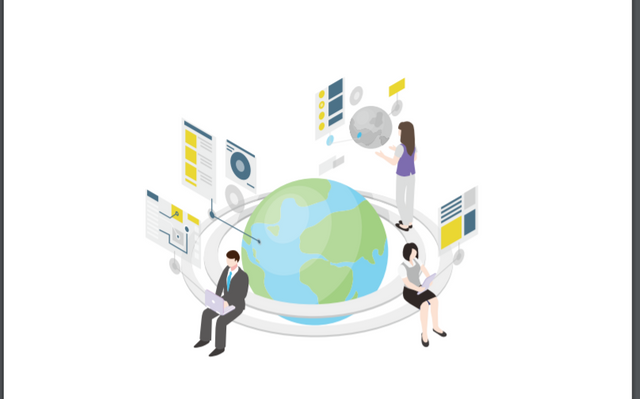 THE TECHNOLOGY BEHIND AIRE.
The intention is to create a fluid platform for seamless transaction between business and users. A platform that will handle data in a secured and private manner with rewards been distributed evenly. How will this be achieved, The Aire team will design an approach base on the needs and requirement of the community with further needs to development. With this, future updates will be added regarding how intraction is been carried out in the platform.
The major pieces of developments in the ecosystem are
the public blockchain
the data bank
clients and dApps
smart contracts for business logic.
THE TRUST MODEL:
Without a trust environment, users will find it difficult to release their data. Trust is a fundamental aspect in designing aire platform. The information been provided needs to be on a trustless and secured platform. This is why the platform is built on a decentralized blockchain network to foster a trustless model. ARCS vision is to provide a trustless-based data bank, which means that as much as possible of the programmable logic must exist on the public block chain and users can interact with the blockchain by using their digital signatures. With this, we can ensure user's self-sovereignty, ownership of data, and fair distribution of rewards.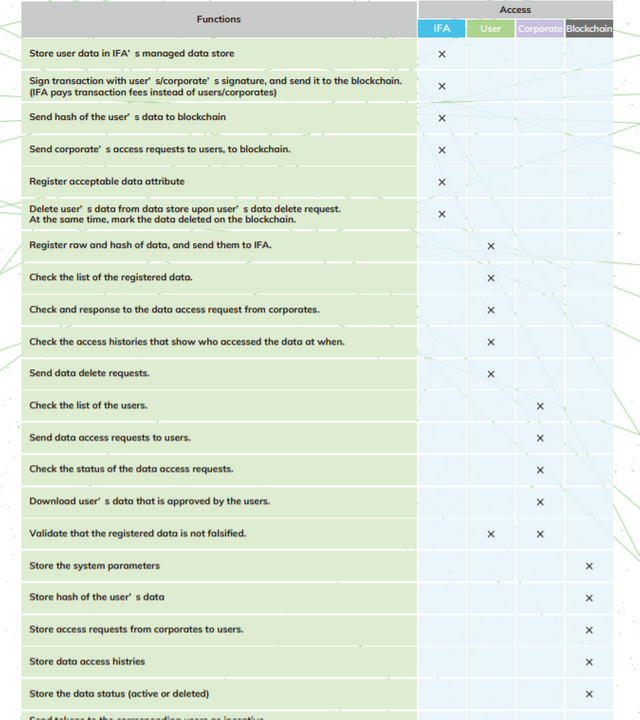 Token economy
ARCS is the native token of AIre. It can be held in wallets that support the ERC-20 token standard and be traded on kucoin and probit exchange. listed as ARCS(ARX) with usdt and KRW as trading pairs. It will fluctuate according to market conditions. ARCS is mainly used for the following purposes:
Below is a demonstration of the ARCS token flow:
1.Users input data into the AIre data bank and receive ARCS as a reward.
2.Companies who wish to acquire data from the data bank will first buy ARCS from an exchange.
3.Companies can then buy data from a data bank with ARCS. At the same time, users will be rewarded for their data and IFA will collect a commission fee for delivering the service.
4.Companies can utilize the data for their services and offer it to AIre users in return for ARCS.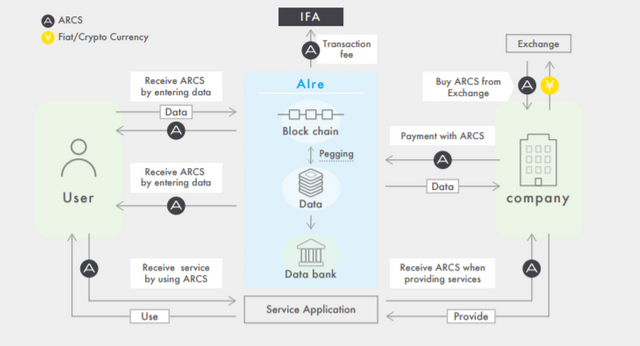 Token specification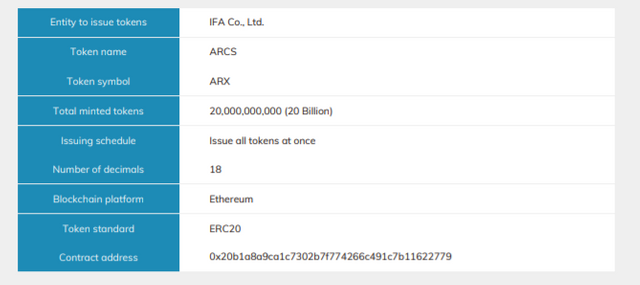 UPCOMING DEVELOPMENT
Further developments expected in the Aire project includes;
Decentralized digital identities.
.Financial assets.
A new credit standard.
.Asset tokenization.
For further information on this project can be found at
https://www.arcs-chain.com/
https://twitter.com/ARCS_ARX
https://t.me/ARCS_ARX_EN
https://medium.com/arcs-arx-official
My profile ; https://bitcointalk.org/index.php?action=profile;u=2283358.