I am not a believer in Litecoin. Fundamentally I don't see why LTC needs to exist next to btc, its a mere copy with faster block times.
This chart hower looks to provide one of the better possible entry points.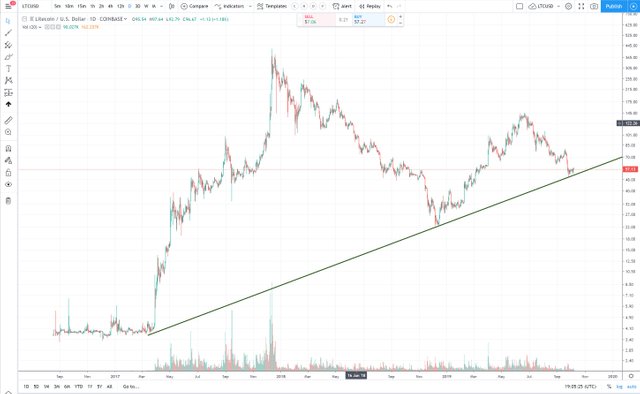 There are many altcoins that seem to be at a turning point.
Litecoin is one of them.