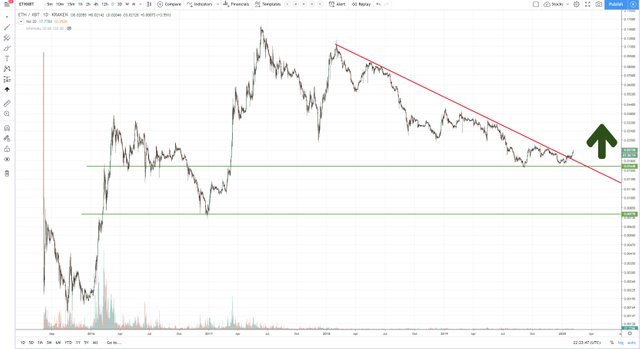 I have rarely seen anything more bullish. Horizontal support that is a few years old and a breakout of very long and strong downturn.
Additionally ETH is the leader of the alt coins which are doing this: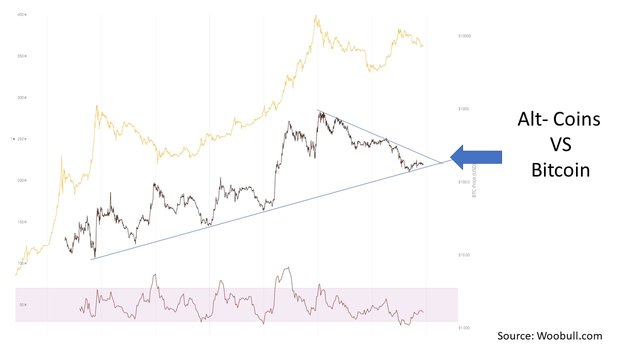 The black line shows the inverse btc dominance.
A downtrend that started in 2018 meets an uptrend that started in 2013.
Volatility incoming!
My money is on the long side of ETH.
Currently is the safest time to buy ETH and BTC. Its time to back up the truck.