This is something that has been completely off my radar.
ETH BTC has been forming an Ascending triangle in BTC. ETH has been much stronger lately than betc and this price action reflects this.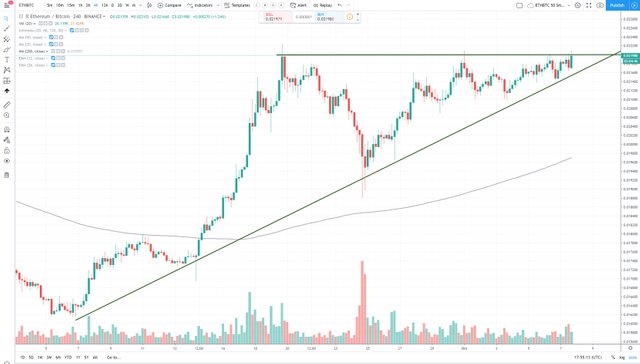 This is probably also something that is an indication of a potential new alt rally since most of the ALT market is actually ETH.
On a bigger picture it looks like the bottom could be in, with a bigger Head and shoulder formation.