One of the main eSteem functions is Activity Manager that has incoming votes, follows, reblogs, mentions, leaderboard, transfers, delegations, and many other types of notifications. So it has all the different sorts of STEEM activities which you can check, see and use in a different manner for your statistics reports.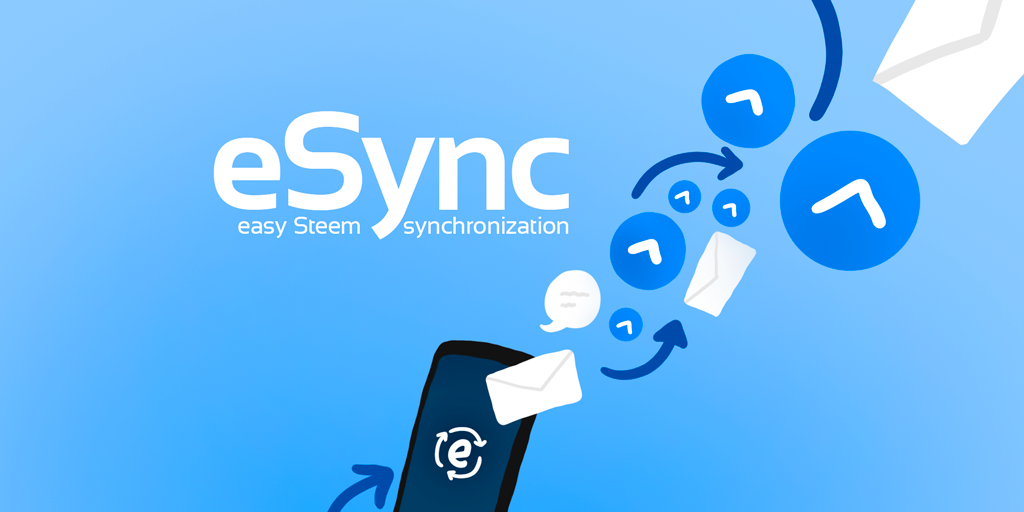 For last couple of weeks I was working on implementation of new tool: eSync one of our new backend service, responsible for STEEM blockchain events recording and can be used for Activities function with different types of sorting, filters in @eSteemapp directly or as a separate API for your applications/services if you are a programmer and know how to handle it.
Open for developer contribution!
So first version of eSync is ready and released now and I've decided to open the code allowing our big community to contribute. It is opensource and you can report bugs, submit any fixes or offer new functions via @utopian-io getting good rewards from us.
Basically it is just a NodeJS script based on some opensource community contributions that helps you to store STEEM blockchain data to MongoDB keeping last 90 days of that data. @jesta (steemdb), @furion (steemdata), @busy.org and couple others working on Python script that does similar functionality with different db structure. Additional script won't hurt and helps for those who likes to fiddle with nodejs scripts. Give it a try!
Note that it is still under development and we are welcoming anyone to improvement, submitting the pull requests. Things that can be improved: threading, db interaction, batch fetch/insert, etc.
The main challenge is to improve the code so it would sync as fast as it can. This would be main goal and you can help us greatly if you are nodejs savvy.
Github: https://github.com/eSteemApp/esync
By the way, you can expect next release of eSteem mobile application really soon. It will use some of eSync options and gradually new things will be added.
Steem on!
---
---
vote, reblog, follow, vote witness good-karma