A Thought to Ponder..❤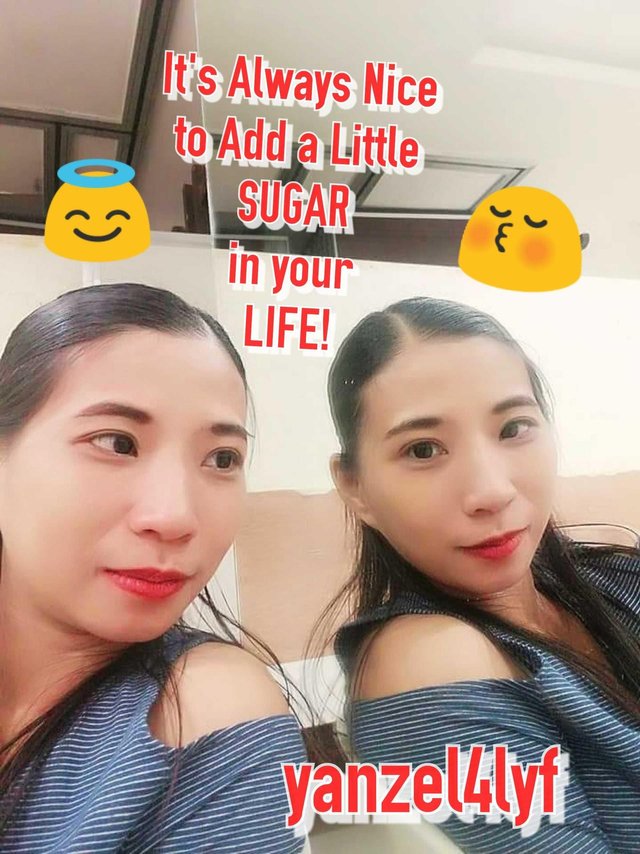 Sugar is sweet.
For others, sugar is life.
For some, sugar is a sin.
For me, sugar is greater than an additive. It represents a very big word that most of us are lacking which I really wish people should not forget.
SUGAR in our Lives may also represent KINDNESS.
The feeling of fulfillment and appreciation that you get when you show kindness not only to your family but also to others really taste like SUGAR. It is very sweet.
I feel glad whenever I know I have helped those who asked. I actually feel happy today I was able to help. I don't need to tell everyone what I did. I didn't ask for something in return because seeing how happy they were is already enough to make my day.
So, my fellow steemians, let us try to add a little sugar in our lives not only today but everyday for the rest of our lives. We can just start with even ordinary things until it becomes our habit.
Lovelots,
@yanzel4lyf