This is a code that I accepted when I received the designation of Massage Therapist in Canada, in 1991.
Back then, we were considered Drugless Practioners and it wasn't until 1994 that we became regulated health professionals within our country. That, put us in the same arena as Physiotherapists, Nurses and Medical Doctors.
I had just turned 18.
At the time, I was the youngest graduate in my graduating class and the youngest to graduate from my college.
From there, I had to be recommended to write the government exams which were held once a year and over a two day period.
Six hours of written exams on one day. Then 3 hours of practical examinations in front of many examiners, the next. If you did not achieve an 80% grade (or higher) you had to wait until the next year, to try again.
The stakes were high. They still are to this day.
The examiners drilled question after question. Their job was to grade my hand movements and test my critical thinking processes and confidence to practice under pressure.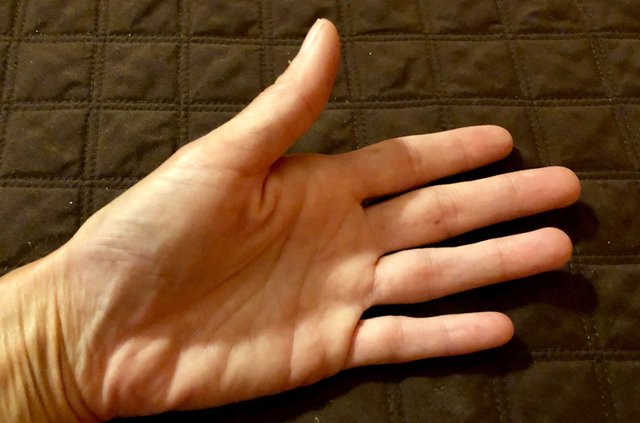 Here's the code (like an oath) that I accepted almost 28 years ago:
To touch and cherish the worth and dignity of each person as a blessed and unique expression of life is to affirm the value of life.
To touch and accept each other in our different skins, and wounded parts and our hoping hearts
Is to create safety and trust.
To touch and know the vulnerability of aching flesh, a despairing brow, a trickling tear
Is to create empathy and compassion.
To touch with gentle strength and knowing softness
Is to restore the healing power of touch.
To touch and express sincere praise, kind thoughts, considerate deeds and gestures
Is to create confidence and self esteem.
To touch with integrity
Is to create truth, honesty and wholeness within ourselves, our fellows and in our world.
To touch with our hands and heal with our hearts
Is to renew the miracle and the majesty of serving with integrity in touch. written by Cidalia Paiva
Many think I do nothing more than rub flesh all day long.
That's very simplistic thinking.
On a physical level, what I am doing is making space and holding that space for the physical body to correct and unwind itself.
Muscles are like guidewires and extremely strong fabric.
They will ratchet down when the brain tells them that something isn't right within the body.
The bones and joints are slaves to whatever the muscles are programmed to do.
I change this programming which can become hardwired in (directly from the brain) if poor body biomechanics are accepted. It becomes all about rejigging patterns of movement to combat chronic pain.
~ Rebecca