Good morning Philippines!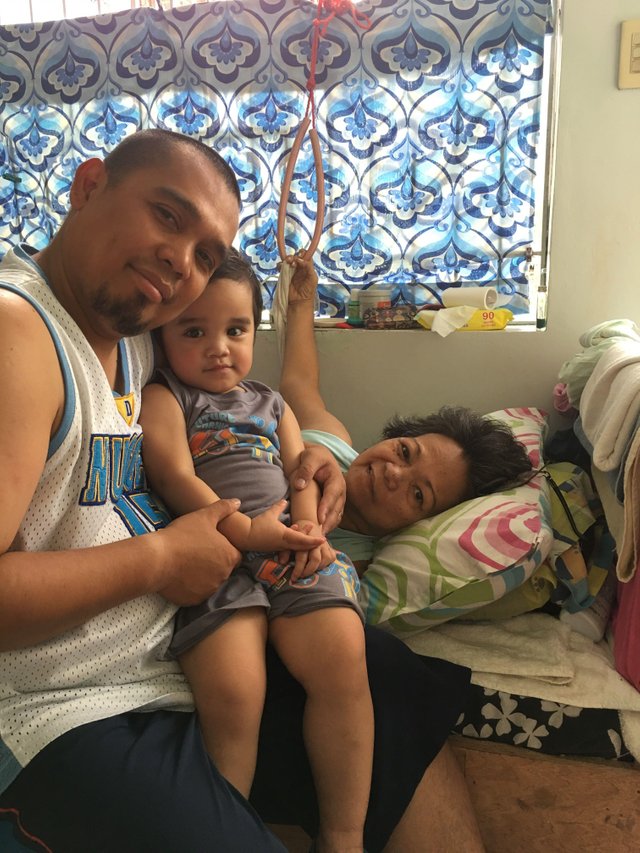 This is my mother in law. This is the reason why we rebooked our tickets.
Thanks God for the safe flight. It was a tiring trip because my son is afraid of the very noisy sound of the plane's engine. He didn't want to stay away from me. Cuddled him for almost 9 hours. I am still sleepy but it is okay. We are home now.