Let's Lead the Lost Leader, Say Happy to the Winner! (Bilingual)
Pilkada (Regional General Election) has been held in 171 areas, and 171 regional heads of either Governor, Regent, or Mayor have been selected based on quick count Quick Count. This means that the candidate get 342 regional head that has been elected in pilkada on 27 June.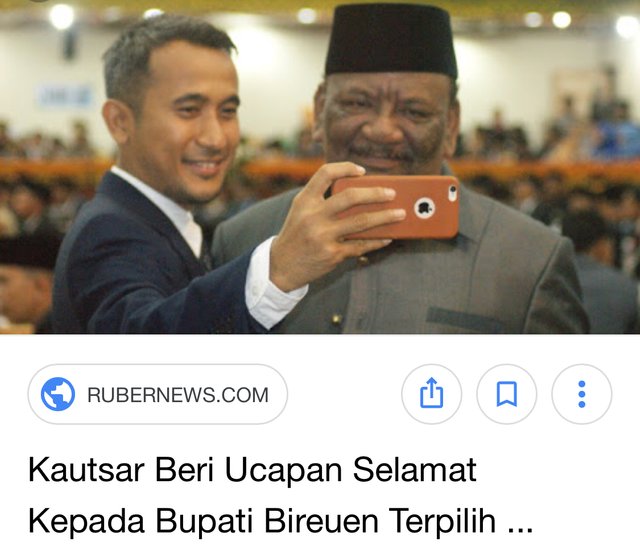 Img
As I discussed previous The elections are in 2018 larger than the previous elections, involving 17 provinces, 39 cities and 115 districts.
Although there has not been a manipulation of the Election Commission on Election Results, the results of the quick count have made us known who elected people won the elections and will lead their respective regions within the next five years.
Just Say Congratulations
Pilkada has been settled peacefully. And Pilkada is not really a match that results in winners and losers. Pilkada is a democratic effort to select the best person to become the head of region.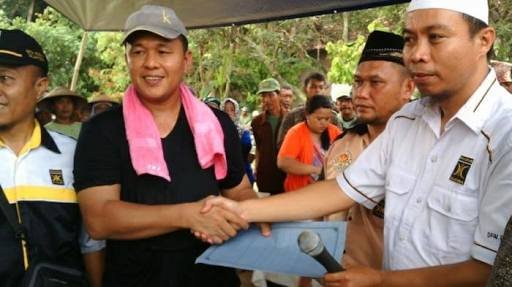 Img
Because the elections do not produce winners and losers, and the election only produces one government, one regent, and one mayor, others are self-conscious and immediately congratulate the elect.
Let's win the same and let's wake the area together. Let's build our region together.
Ridwan Kamil, West Java Governor based on Quick Count
Respected what Ridwan Kamil as the Governor of West Java said that was chosen based on quick count
Kang Emil said:
"If later the formal provision is present, I have sworn, I am the leader of all citizens of West Java, do not discriminate religion, race, class [SARA].
As long as he is as a citizen of West Java, he is a citizen and a person, and I will protect his life, I please his life.
So I wrote in oral, in the posting, in action, before any official announcement, we just' keep slow. This is the morality that we collect since we campaign. We have never done a negative black campaign, we have never been aggressively in KPU debates."
Ayo Calon Pemimpin Yang Kalah, Ucapkanlah Selamat kepada Pemenang!
Pilkada (Pemilihan Umum Kepada Daerah) sudah diadakan di 171 daerah itu, dan 171 kepala daerah baik Gubernur, Bupati, maupun Walikota sudah terpilih berdasarkan hasil perhitungan cepat Quick Count. Artinya sudah mendapatkan 342 Pasang calon kepala daerah sudah terpilih dalam pilkada tanggal 27 Juni lalu.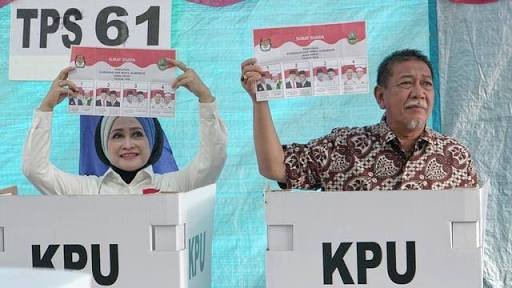 Img
Seperti saya bahas sebelumnya Pilkada serentak tahun 2018 lebih besar daripada Pilkada sebelumnya, melibatkan 17 daerah provinsi, 39 kota dan 115 kabupaten.
Meskipun belum ada penetapan Komisi Pemilihan Umum tentang Hasil Pilkada, tetapi hasil quick count sudah membuat kita tahu siapa orang-orang terpilih yang memenangkan Pilkada dan akan memimpin daerahnya masing masing dalam lima tahun mendatang.
Ucapkanlah Selamat
Pilkada sudah selesai dengan damai. Dan Pilkada sebenarnya bukanlah sebuah pertandingan yang menghasilkan pemenang dan pecundang. Pilkada adalah upaya demokratis untuk memilih putra putri terbaik untuk menjadi kepala daerah.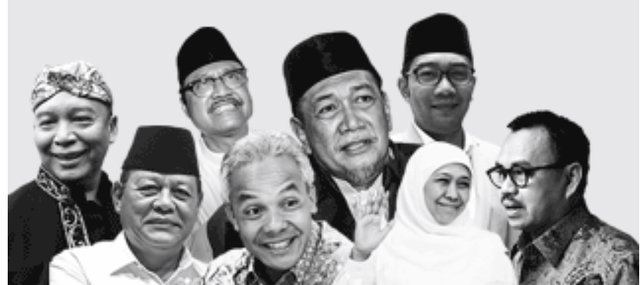 Img
Karena Pilkada tidak menghasilkan pemenang dan pecundang, dan pemilihan hanya menghasilkan satu orang Gubernur, satu orang Bupati, dan satu orang Walikota, yang lainnya sadar diri dan segera menyampaikan selamat kepada mereka yang terpilih.
Mari menang sama sama dan mari bangun daerah sama-sama. Mari sama-sama membangun daerah kita.
Ridwan Kamil, Gubernur Jawa Barat berdasarkan Quick Count
Menarik apa yang disampaikan Ridwan Kamil, sang Gubernur Jawa Barat terpilih berdasarkan hitungan sementara quick count.
Kata Kang Emil:
"Jika nanti ketetapan formal itu hadir, saya sudah bersumpah, saya adalah pemimpin semua warga Jabar tidak membeda-bedakan agama, ras, golongan [SARA].
Selama dia statusnya warga Jawa Barat, dia adalah warga dan umat yang akan saya lindungi hidupnya, saya tolong hidupnya.
Jadi saya titip dalam lisan, dalam postingan, dalam tindakan, sebelum ada pengumuman resmi, kita 'mah' slow-slow dulu. Inilah akhlak yang kita tumbukan sejak kita kampanye. Kita tidak pernah melakukan negatif black campaign, kita tidak pernah agresif dalam debat-debat KPU."
Thank you for participating to keep the election peaceful and lovely/Terimakasih untuk partisipasinya menjaga pemilu tetap damai dan indah.
Best regards,