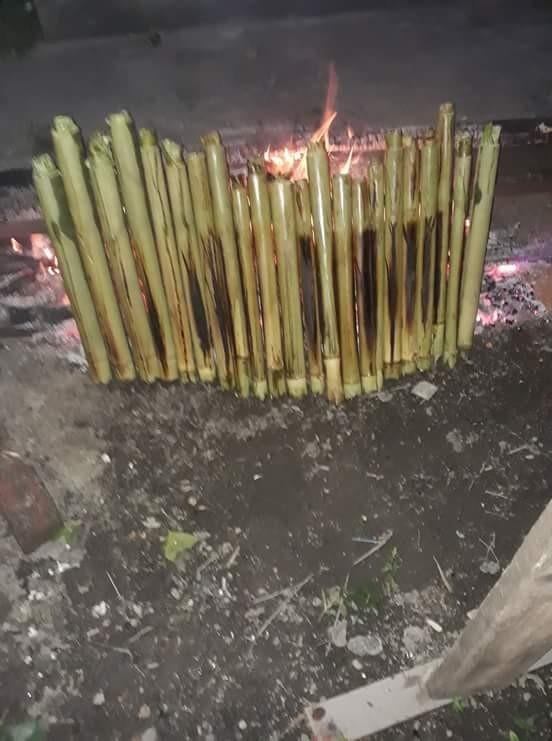 Lemang is a food dish made from sticky rice. How to manufacture is to process the material, then burned until matur.Di aceh own, lemang has become a typical dish. Especially made at major religious events.
The most common example of making lemang is in Ramadan. In addition, traditional ceremonies in Aceh are also available to provide the dish.Excellent own made from rice glutinous rice. This glutinous rice will be processed together with coconut milk, pandan perfume, salt, and onion.
The dough is then wrapped with banana leaf buds are still young. Only later was put into a bamboo that had been cut and cleaned.
When all the dough has entered the bamboo. Bamboo next made to stand to be burned with api.Kuliner lemang this is not arbitrary time there. There is a special time where you can get at once to enjoy the culinary.
In aceh itself, you can get it on certain days. For example on the day of a big ceremony like Eid fitri, Eid al-Adha, even in Ramadan.
enjoy this lemang when it is new to taste more delicious.