Uemeu
Dear steemit Lover ! How are you today? Surely fine...
---
On this occasion I invite all of you who are at Steemit to see and get to know one of the creatures that live and develop on the edge of a large rock in a black and white photo edition that is sometimes ignored by humans.
This situation occurs because the reasons are less attractive both in terms of shape and color in his possession, in the case if you observe it then you will find one of the uniqueness that is in it because God created something certainly has advantages and disadvantages in a creature.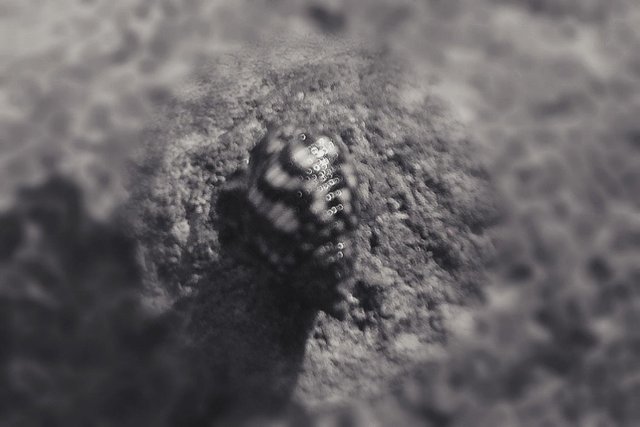 So through this post I will share insights in knowing the characteristics they have, I know that of course many people do not know the uniqueness of this animal.
The uniqueness that he has
As I have stated above that every creature must have advantages and disadvantages for each creature, as well as this animal, so to find out more, consider some of the explanations below.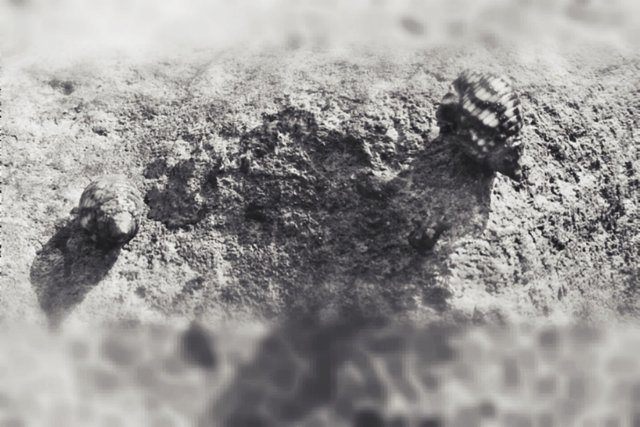 1. Liked the sound of human mouth
The sound that comes from every creature is certainly different, both humans and animals or other creatures that exist in this world. This animal named Uemue he is a creature that is very slow and passive so that its existence is like a dead creature, will always be silent for hours without moving like an animal that has died. However, if you approach it by making sounds in the form of non-verbal verbal sounds like Clouyp-Clouyp-Cloups then it will pull its body out of its shell so you will see a very strange appearance that is different from other snails.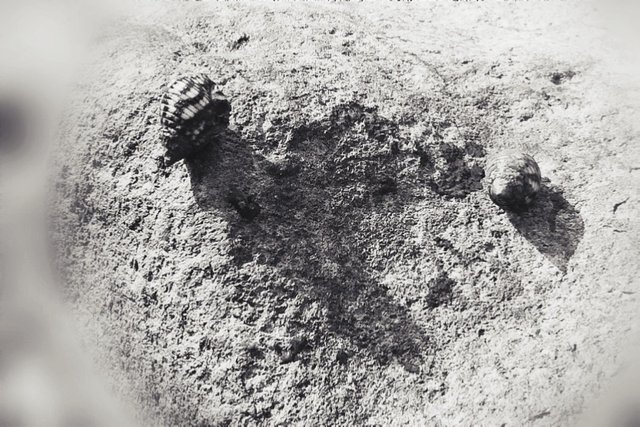 2. Able to hear but not have auricle
If you are looking for ears like other animals, of course, can not meet because of the flexible body shape with a different appearance from other snails, it will be very difficult to guess the location of the head they have, then how do they respond to each sound that sounds? Moreover, the human voice as mentioned above? It turns out that the answer is in the springy body of Uemue, there are two claws / capit like an antenna which is located next to the back of his flesh and is used as a trail finder and as a hissing sound detector and when he hears the sound he will look for the origin or source of the sound.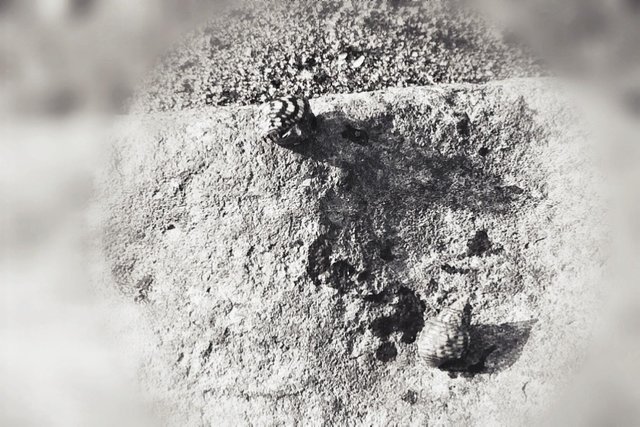 3. Always remove toxins from body fluids
There is one weapon that each Eumue has, but the poison has no effect on humans, the poison it releases in liquid form is almost the same as the phlegm of a man's throat that smells fishy, ​​mucus can trap the small fish that approach it. If a small fish is exposed to mucus spray, the small fish will soon get drunk / dizzy and eventually he will eat it by making it like a liquid that he dissolves with mucus.
Thus the unique thing that is owned by one animal named eumue which is very rarely in the lyrics by humans, may be useful for us all. Thanks.
---
| Topik | Eumue |
| --- | --- |
| Photographer | @yaser1990 |
| Photo address | Aceh Indonesia |
| Text reference | Own knowledge |
---