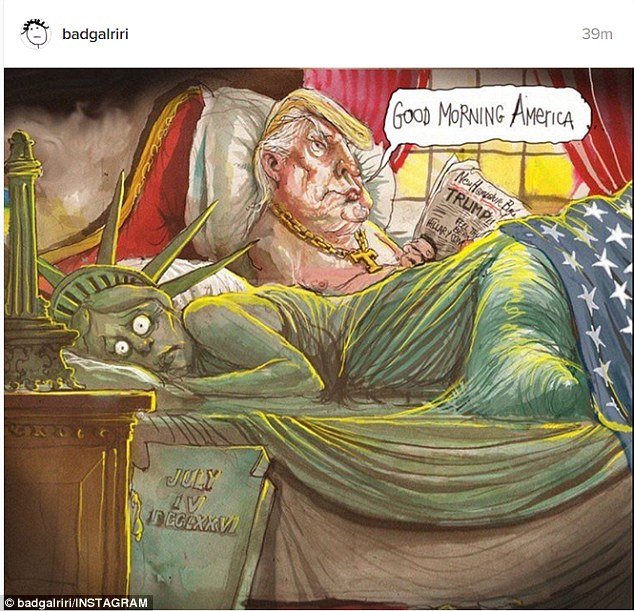 "The majority here completely sets aside the President's charged statements about Muslims as irrelevant. That holding erodes the foundational principles of religious tolerance that the court elsewhere has so emphatically protected..."
— Sonia Sotomayor, Associate Justice of the Supreme Court

Sad day for the USA... After two mean-spirited and short-sighted attempts to ban travel (aka immigration) from predominantly Muslim countries —Iran, Libya, Somalia, Syria and Yemen— as well as numerous protests by people of conscience, the Supreme Court still decided to uphold Trump's xenophobic, Islamophobic ban saying that it is "squarely within" his authority.
Typically, Trump's response to this un-American verdict is an inappropriate tweet ending with the word: wow. Wow, indeed, that the "highest court in the land" should legalize such a shameful, morally-bankrupt decision, suggesting that it isn't a ban on Muslims when, in fact, the unsubtle and white-supremacist president himself confessed it was.
Pity that the so-called land of the free and home of the brave should endorse such unapologetically discriminatory laws. Being a dual citizen of the US and Egypt, as well as an immigrant and Muslim living at this unfortunate historical moment, I see all too clearly how culturally diminished and spiritually impoverished we become when we close our doors to the world and our hearts to Others.
So, it is bitterly disappointing to see fear and hate institutionalized, with naked bigotry triumphing over compassion and tolerance. What's wrong with us, when people of faith, or children of immigrants and persecuted communities can turn right around and shun others desperately in need of their help? Hoping against hope that we wake up before it's too late... Below, a poem of mine on Soundcloud addressing this sorry state of affairs:

Speaking American
---
I'm learning to speak American
(I thought I had it, ages ago)
but the dialects throw me off
each like a language in itself
There's the official tongue:
addressed to the better angels
of our nature, the huddled masses
all yearning to breathe free
But no one speaks such Shakespearean English
in the streets, there you are treated
to a more familiar manner of speech
the unguarded snarl known as slang
Unlike that poetic flourish on its tiptoes,
this dialect is flat-footed and suspicious
of the very tired and poor that it invites
preferring the right to bear arms in bars
Stray violence or casual hate of shifting shapes:
racial slur, ethnic insult or what specialists term
linguistic xenophobia…
you fill in the blanks, I'd rather not
I'm learning this fickle colossus
and the Big Friendly Giant are one
so, if you want to run with either
best to watch both don't squash you
Having made a show of separating
church and state, they still Bless you
at every turn, but will also curse you
if you do not bless their troops, in return.
©Yahia Lababidi
---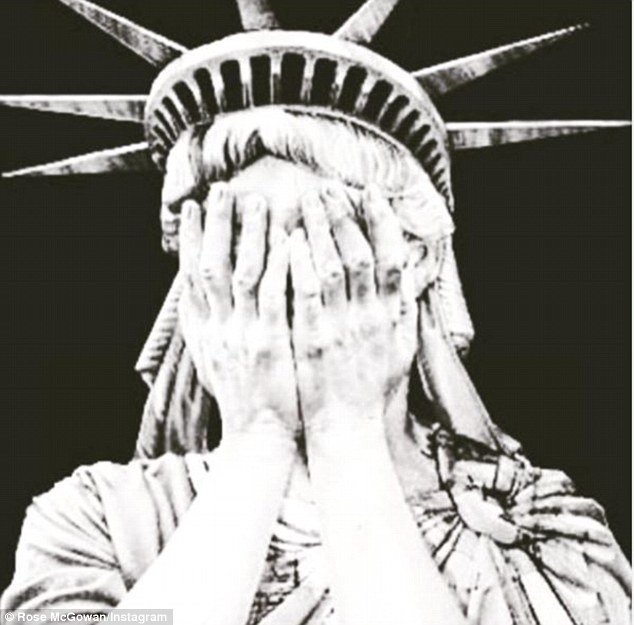 As a type of antidote to the currently rampant anger /ignorance surrounding Muslims, I also offer this review I wrote of a new book that features the mystical dimension of Islam, and restores Love as the central principle of the faith: