I just woke up. Still getting chemo. It's 11:40 and lunch will be here soon. I guess I woke in time LOL
I am still on my 1st bag of chemo. I have one more to do and it will take 2 hours to infuse, complete.
I just received the hard copies of the blood tests. They are great. There is no indication of cancer on any of the levels. The liver levels are all in the normal range. I might be a little on the positive side. This chemo treatment like the others will bring down some of the values. This in no way would lead anyone after reading the values to cancer.
Ooohhh look at this lunch is here.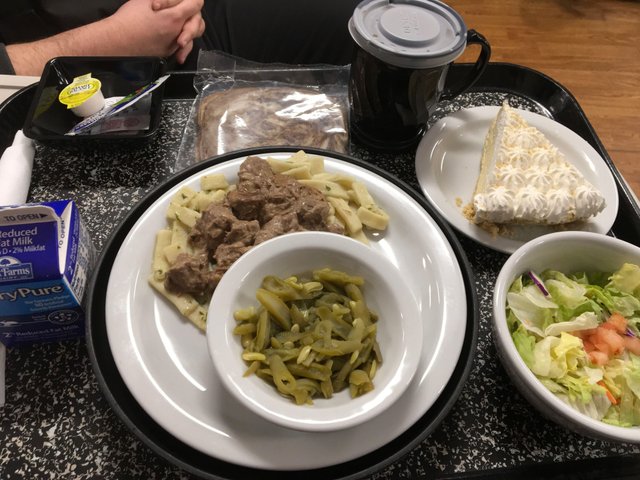 Good lunch. I must admit I did enjoy it. Most of the time the food is very good. I have only sent back or could not eat only one of the servings. The pie was surprisingly better then expected.
Here are a copy of the blood tests. You can see why I am so glad about the results. We just started the 5th treatment. These last two treatments should do or put the cancer into remittance . I am hoping and understand how bad this cancer is and how it comes back.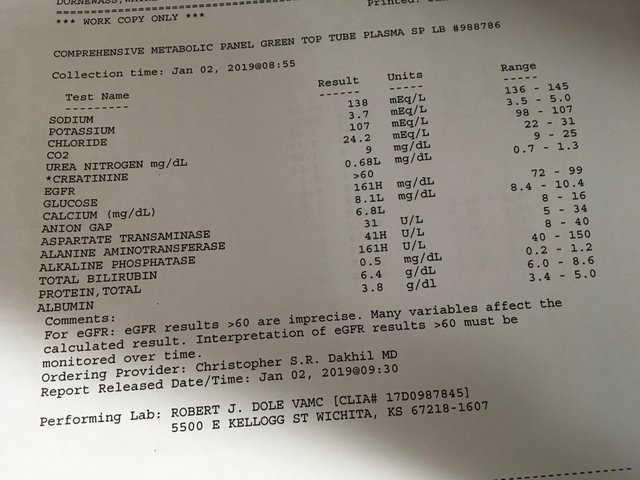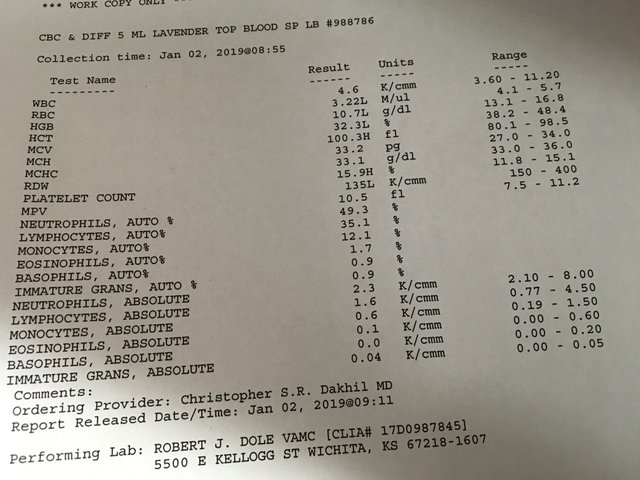 We plan for the worst and hope for the best. No matter how bad it is we are ready to combate it because we have a plan for it.
I have to tell you. I want to go home and sleep. I am so tired and this treatment is not done yet. Eating such a good meal might have a little to do with being tired. LOL whhhhaaaahahaha. Eighter way, the next two days will not be as long. 1 hour shorter
Every one in here has cancer. We overlook this until somethings happens. One of the people here is having a bad problem during his chemo treatment. They stopped his treatment and sent him to the ER. When chemo is stopped it is bad news. I hope things go well for him and his family.
On my way home I got into some comments with @tarazkp and @abh12345. I can always rely on freinds to put a smile on my face. Struggles seem less overwhelming and you can always trivialize your freinds struggles. After all thats what they are there for. LOL Oooohh lord that was funny. I know its weird that I have friends here. I do and I wish them all the best
Wolfhart
Fight the good fights
Let us agree on the big things and not let the little things separate and devide us.