Green bean porridge is a typical food of Nusantara made from green beans cooked with water and palm sugar with a bunch of pandan leaves [1].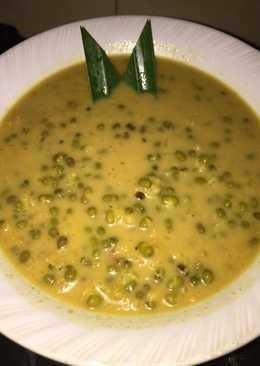 source
These ingredients make up to boil into a soft green bean. Then served with additional coconut milk. In another version, some people add tapioca flour to the porridge.
Foods that can be consumed today are still warm or cold by inserting ice cubes into them.