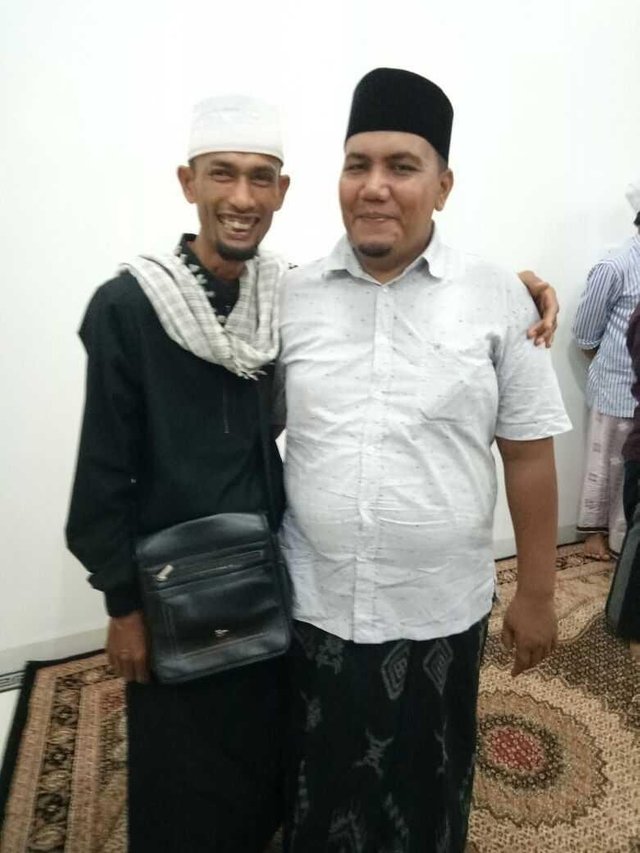 =============================
This story took place in karela area, India once there was one big cleric from Aceh named HABIB MUHAMMAD BIN JAMALULLAIL when he came keindia many people see karamah him.
His arrival was welcomed by many people in the city of Karela, India.
And many non Muslims in HABIB MUHAMMAD BIN JAMALULLAIL who enter Islam ...
The locals are very happy to him so they always invite to stay indonesian, not to return keaceh ....
Many of the kuffar who converted to Islam in the hands of him, thanks to his da'wah, also thanks to his knowledge ...
Not only people who convert to Islam are happy with him but the kuffar like the sun worshipers, the fire worshipers, their cow worshipers are also happy to HABIB MUHAMMAD BIN JAMALULLAIL
After he died many people visited his tomb, not only Muslims even the kuffar also participated bertawassul even they ask to be prayed for health, they are not a Muslim but they visited the grave HABIB MUHAMMAD BIN JAMALULLAIL dikarena their grandfather kuffar people it was also a pleasure to him first when he was alive ...
One of karamah HABIB MUHAMMAD BIN JAMALULLAIL he returned from india to aceh every saturday for pilgrimage to his parents and his brothers ...
The journey from india to aceh is not using a ship or air ship, but he is walking on water, and sometimes he uses the prayer rug he occupies ..
Suddenly one day the incident was someone who saw it directly his name isa, when it HABIB MUHAMMAD BIN JAMALULLAI know anyone saw it was on water and Habib came to isa (the person who saw it) while saying "this karamah please do not you tell anyone"
Especially you know.
But over time he was not strong enough to hide the events he saw ...
Then he told his nearest people that HABIB MUHAMMAD BIN JAMALULLAI every Saturday came home to walk on water, because he did not keep Habib's mandate finally blinded his eyes blindly, after he spread what he saw, it was not long before the dead.
Because there is HABIB MUHAMMAD BIN JAMALULLAIL this is then Aceh is famous in the country india ...
Though there are very many people kuffar but thanks to the arrival of many people convert to Islam when they see the caramas that Allah appeared ,, he also became dai spreader Religion islam ..
The kuffar tsb They often come to his tomb when they are not Muslim but visit the tomb of Habib to ask for prayer by HABIB MUHAMMAD BIN JAMALULLAIL
Must be so there are also still people who ban the pilgrimage tomb that even forbade the Muslim group (Wahh)
This story is told by Habib MIQDAD AL JAMALULLAIL he is from india
When visiting Ma'had Futuhul Mu'arif Al-Aziziyyah