Laba-laba daun
Laba-laba, adalah salah satu jenis hewan berbuku-buku, dengan dua segmen tubuh, empat pasang kaki, tak bersayap, dan tak memiliki mulut pengunyah. Binatang ini sangat berbahaya ketika menggigit manusia,
The spider, is one of a kind of bookish animal, with two body segments, four pairs of legs, no wings, and no mouth chewers. This animal is very dangerous when it bites man,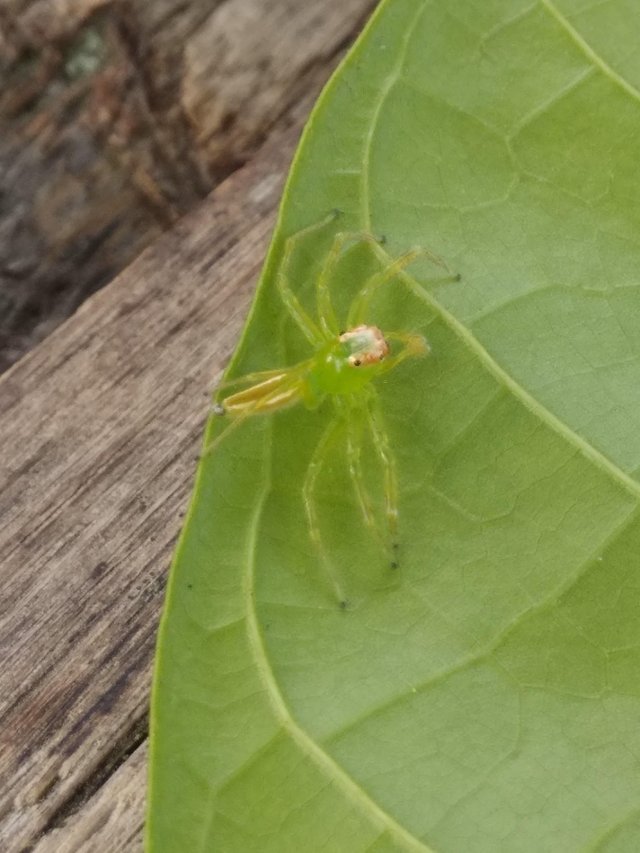 Laba-laba merupakan hewan pemangsa, bahkan kadang-kadang kanibal. Mangsa utamanya adalah serangga. Tetapi Tidak semua laba-laba membuat jaring untuk menangkap mangsa, akan tetapi semuanya mampu menghasilkan benang sutera. Serat sutera ini amat berguna untuk membantu pergerakan laba-laba, berayun dari satu tempat ke tempat lain, menjerat mangsa, membuat kantung telur, melindungi lubang sarang, dan lain-lain.
Spiders are predators, sometimes even cannibals. Its main prey is insects. But Not all spiders make a net to catch prey, but all are capable of producing silk threads. These silk fibers are very useful for helping the movement of spiders, swinging from one place to another, trapping the prey, making egg bags, protecting the nest hole, and so on.