Promo-steem: Training and discussion in Shaping superior self character in the world of steemit
Hallo friends steemians, on this occasion I will write how to form a superior self character.
Well my friends hopefully this article can be useful for steemit lovers friends.
In shaping the character of self there is one factor that is not less important than in us is interest in learning.
Interest can encourage someone to continue writing well. Steemit users who have high interest in writing will produce high achieving papers as well.
Where steemit users show the pleasure of writing diligently without influence from anyone. Because they do with confidence in themselves and in the base with a sincere intention to learn.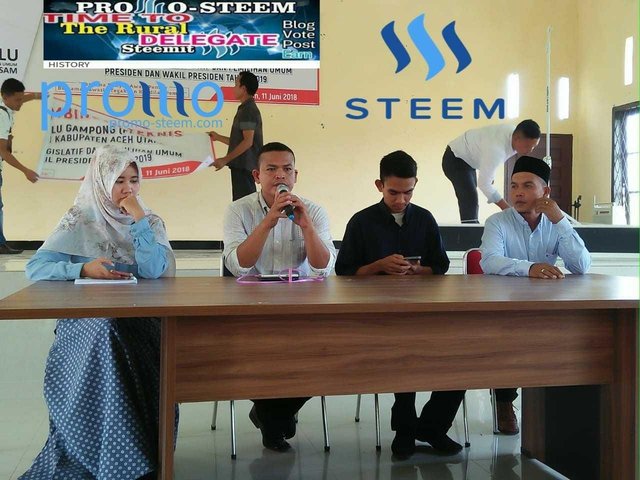 From the above article I can conclude that a person steemit users who have great interest in learning to write can be viewed in the posting activities in his account.
There is a sense of pleasure, and to sincerity in the search for the science of writing that is solely not expecting the value of rewards but we must assume the decline of knowledge as half of our lives.
That's all that will make us superior steemit users with menfapatkan our writing is very satisfactory. Steam users who are interested in learning to write will be happy and attentive in writing. They are volunteers active in mengikuyi steemit development, and never complained at all.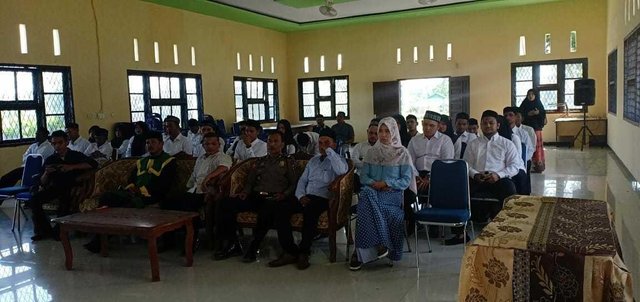 Such steemit users can certainly master a little science of good writing so that the achievement in writing will increase.
A stalwart steemit user often follows people's posts or duplicates of people's posts. Because they do not know how to write and have not dig the characters that exist in themselves.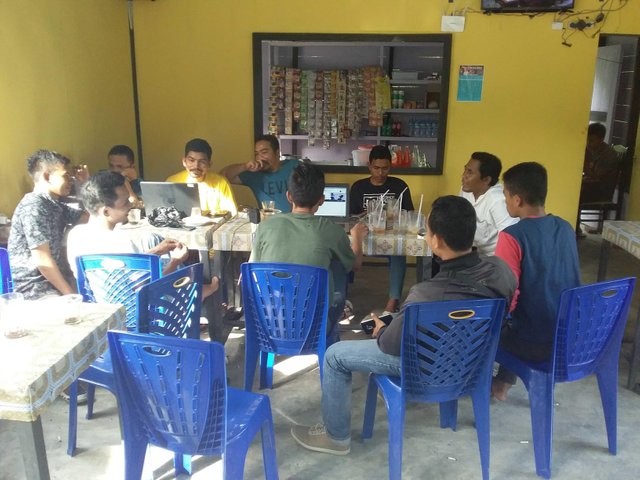 We need to know together that the character is different from the personality. Personality is a genetic or nature that we carry from birth.
To be a successful user of steemit requires process, need preparation, struggle and sacrifice.
As for the character that must be sought by a superior steemians are:
● optimistic.
Well friends to form our character must be optimistic in doing all the good things. Great steamit users are always confident in their own potential to achieve glorious times in steemit.
● responsibility.
Well these friends are the most important to shape our character, that is responsibility. A great steemit has the awareness and willingness to assume responsibility as a steemit user who hopes to teach and guide novice steemit users.
● sincerity.
Superior steemit users provide the utmost support to steemit in guiding novice steemit users with sincerity.
● always ready and fast.
Well friends at this point we can explain sometimes we must always be ready in any test, want to sbd down or up we always remain not discouraged in learning to write.
● reading frequently.
Here we are also in demand to continue reading and reading karna in a post not apart from the reading.
We have to update the new information that we may not know.
Well if we do not read how we want to form a character. Our own self is not yet known by us.
This is all I can write on this opportunity. If there are less or odd please to be guided. Because here I just learned to write
Thanks.
---
Indonesia.
Hallo kawan-kawan steemians, pada kesempatan ini saya akan menulis bagaimana cara membentuk karakter diri yang unggul.
Nah kawan-kawan semoga tulisan saya ini bisa bermanfaat buat kawan-kawan pecinta steemit.
Dalam membentuk karakter diri ada salah satu faktor yang tak kalah penting dari dalam diri kita yaitu minat belajar.
Minat dapat mendorong sesorang untuk terus menulis dengan baik. Pengguna steemit yang mempunyai minat menulis yang tinggi akan menghasilkan karya tulis yang berprestasi tinggi pula.
Dimana pengguna steemit memperlihatkan adanya rasa senang dengan giat menulis tanpa pengaruh dari siapa pun. Karna mereka melakukan dengan keyakinan dalam diri mereka dan di dasari dengan niat yang ikhlas untuk belajar.
Dari tulisan di atas dapat saya simpulkan bahwa seseorang pengguna steemit yang mempunyai minat besar dalam belajar menulis dapat di lihat dalam kegiatan postingan di akunnya.
Ada nya rasa senang, dan ke ikhlasan dalam mencari ilmu menulis yang semata-mata bukan karna mengharapkan nilai imbalan melainkan kita harus beranggapan pentinggnya ilmu bagaikan separuh nyawa kita.
Itu semua yang akan menjadikan kita pengguna steemit yang unggul dengan menfapatkan hasil tulisan kita yang sangat memuaskan. Pengguna steemit yang berminat untuk belajar menulis akan metasa senang dan penuh perhatian dalam menulis. Mereka denga suka rela aktif dalam mengikuyi perkembangan steemit, dan tidak pernah mengeluh sama sekali.
Pengguna steemit yang demikian sudah tentu bisa menguasai sedikit ilmu tentang penulisan yang baik sehingga prestasi dalam menulisnya akan meningkat.
Seorang pengguna steemit yang masih pemula seringkali mengikuti tulisan orang atau duplikat postingan orang. Karna mereka belum tau cata menulis dan belum menggali karakter yang ada pada diri mereka.
Perlu kita ketahui bersama bahwa karakter itu berbeda dengan kepribadian. Kepribadian adalah yang bersifat genetis atau sifat yang kita bawa dati lahir.
Untuk menjadi pengguna steemit yang sukses itu butuh proses, butuh persiapan, perjuangan dan pengorbanan.
Adapun karakter yang harus dimiki seorang steemians yang unggul adalah:
● optimis.
Nah kawan-kawan untuk membentuk karakter kita harus optimis dalam melakukan segala hal yamg baik. Pengguna steemit yang hebat senantiasa yakin pada potensi diri mereka sendiri untuk mencapai masa kejayaan dalam steemit.
● tanggung jawab.
Nah kawan-kawan ini yang paling penting untuk membentuk karakter kita, yaitu tanggung jawab. Seorang steemit yang hebat memiliki kesadaran dan kesedian untuk memikul tanggung jawab sebagai seorang pengguna steemit yang menjadi harapan untuk mengajari dan membimbing pengguna steemit pemula.
●ikhlas.
Pengguna steemit yang unggul memberikan tumpuan sepenuhnya kepada steemit dalam membimbing pengguna steemit pemula yang bermodal dengan keikhlasan.
●selalu siap dan cepat.
Nah kawan-kawan pada poin ini bisa kita jelaskan terkadang kita harus selalu siap dalam menghadapi ujian apapun, mau sbd turun atau naik kita selalu tetap tidak patah semangat dalam belajar menulis.
● sering-sering membaca.
Disini kita juga di tuntut untuk terus membaca dan membaca karna dalam sebuah tulisan tak terlepas dari bacaan.
Kita harus updet informasi-informasi baru yang mungkin kita belum tau.
Nah jika kita tidak membaca bagai mana kita mau membentuk karakter. Diri kita sendiri saja belum kita kenali.
Hanya ini saja yang dapat saya tulis pada kempatan ini. Bila ada yang kurang atau janggal mohon untuk di bimbing. Karna di sini saya baru belajar menulis
Terimakasih.