Will Al-Aqsa Be Lost - Akankah AL-Aqsa Akan Hilang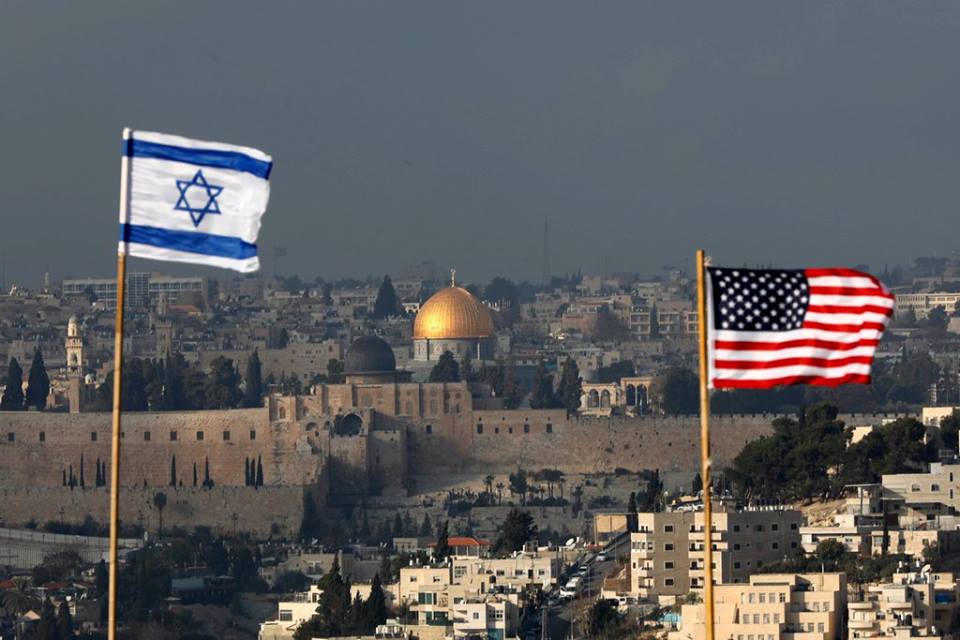 These two flags have flown freely in the land of Al-Quds. Will we be among the losers, by turning our bodies for fear of confronting them?
"O my people, go to the holy land of Palestine that Allah has designated for you and do not turn back (for fear of the enemy), then you will be the losers." (Surat al-Maidah: 21)
The sanctity of Al-Quds land where the Aqsa Mosque is sheltered is being humiliated by Zionist invaders. Muslims are not free to worship in Al Aqsa, Gaza is besieged from all directions, and any Palestinian person may at any time be held for any reason by the Zionist apparatus.Simultaneously with the week of the enactment of the embassies of the great powers to Jerusalem. Aligned with the 6th week of Al-Awdah in Gaza. And coincide with the week of establishment of Zionist colonial country and also the slaughter Nakbah 70 years ago.
Let's show our concern!
Today our Islam is tested, to stand firm on the path of Allah ta'ala ridhoi. Indeed, if you keep the religion of God. So God will take care of you and confirm your position.
Dua bendera ini telah berkibar bebas di tanah Al-Quds. Akankah kita termasuk dalam golongan orang-orang yang merugi, dengan memalingkan badan kita karena takut menghadapinya?"Wahai kaumku, masuklah ke tanah suci Palestina yang telah ditentukan Allah bagimu dan janganlah kamu berbalik ke belakang (karena takut pada musuh), nanti kamu menjadi orang-orang yang merugi." (QS. Al-Maidah: 21)

Kesucian tanah Al-Quds tempat Masjid Aqsa terlindung sedang dihina oleh penjajah Zionis. Muslim tidak bebas beribadah di Al Aqsa, Gaza dikepung dari segala arah, dan setiap orang Palestina dapat sewaktu-waktu ditahan karena alasan apa pun oleh aparat Zionis. Bersamaan dengan minggu diberlakukannya kedutaan besar negara-negara adidaya ke Yerusalem. Sejalan dengan minggu ke-6 Al-Awdah di Gaza. Dan bertepatan dengan minggu pendirian negara kolonial Zionis dan juga pembantaian Nakbah 70 tahun yang lalu.


Mari tunjukkan kepedulian kita!

Hari ini keislaman kita diuji, untuk tetap berdiri teguh pada jalan yang Allah ta'ala ridhoi. Sungguh, jika engkau menjaga izzah agama Allah. Maka Allah akan menjagamu dan meneguhkan kedudukanmu.