Trying to Survive ♨️ Mencoba Bertahan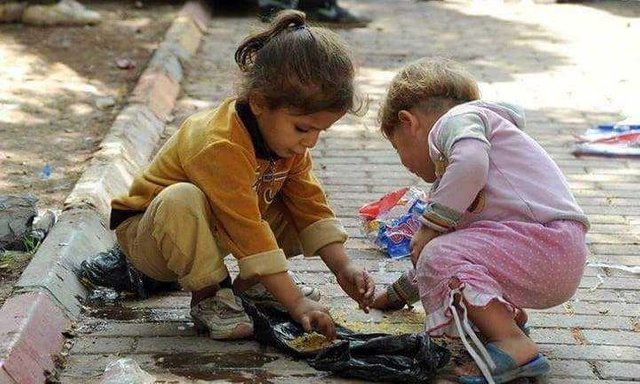 What does it mean a plate of dry rice without delicious side dishes? What's a piece of bread without the jam of strawberry, pineapple and sarikaya?Bland sure feels
What we think is meaningless at all, it could be the best food they will have for days. Not fancy food, not too expensive food that is calculated up to millions of rupiah.With simple food, to continue to live in makeshift camps or just to accompany this year's ramadan which is still the same taste, living alienated away from the homes that have been destroyed.
Apa artinya sepiring nasi kering tanpa lauk pauk lezat?Apa arti sepotong roti tanpa selai manis rasa strawberry, nanas dan sarikaya? Hambar pasti rasanya.
Apa yang kita anggap tak berarti sama sekali, bisa jadi adalah makanan terbaik yang mereka nanti berhari-hari. Bukan makanan mewah, bukan pula makanan dengan harga mahal yang dikalkulasi sampai dengan jutaan rupiah.
Dengan makanan sederhana saja, untuk melanjutkan hidup seadanya di kamp-kamp pengungsian atau sekadar untuk menemani ramadhan tahun ini yang masih saja sama rasanya, hidup terasing jauh dari kampung halaman yang telah hancur lebur.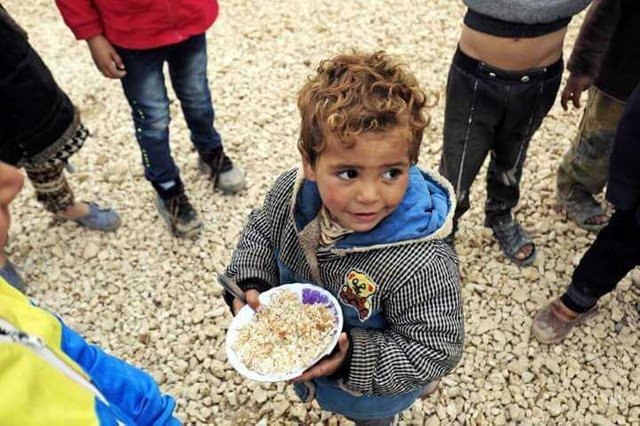 It seemed far, if measured about eight thousand six hundred kilometers of Syrian distance from where we stand. But again, care never knows the boundaries of distance.
Friends, Syrian refugees are being hurt, but Ramadan is still rolling there. After so much loss of property and loved ones, do not let the grief of the famine coincide them so that they can not afford to eat and break their fast.Tampaknya jauh, jika diukur sekitar delapan ribu enam ratus kilometer jarak Suriah dari tempat kita berdiri. Tetapi sekali lagi, perawatan tidak pernah tahu batas jarak.
Teman-teman, pengungsi Suriah terluka, tetapi Ramadhan masih bergulir di sana. Setelah sekian lama kehilangan harta benda dan orang-orang yang dicintai, jangan biarkan kesedihan karena kelaparan itu menimpa mereka sehingga mereka tidak mampu makan dan berbuka puasa