When the heavy rain stopped yesterday, these two chameleon guests came from nowhere. I have never seen these guys around here. They were walking slowly with to and fro motion just like the rhythm of muay thai boxers warm up and salute in the ring.
These guys are bright and shiny and not afraid of me taking photos, they continuously moving. While they are moving without any destination they showed off their acrobatic skills too.
They use their tail to hang and catch things, impressively slow and calm.
---
---
I came from nowhere...! 🙄 👇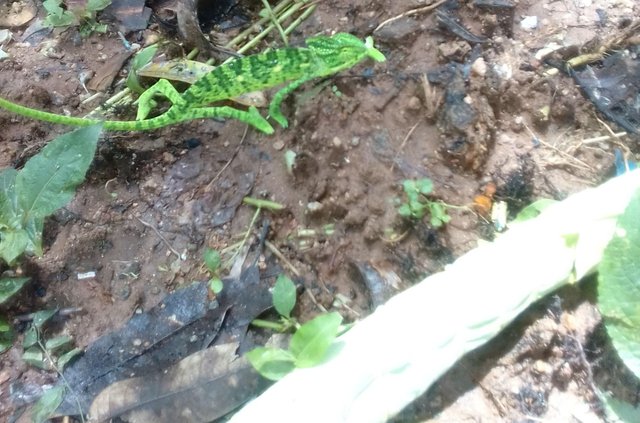 ---
Moving into the 'jungle' ... 😥 👇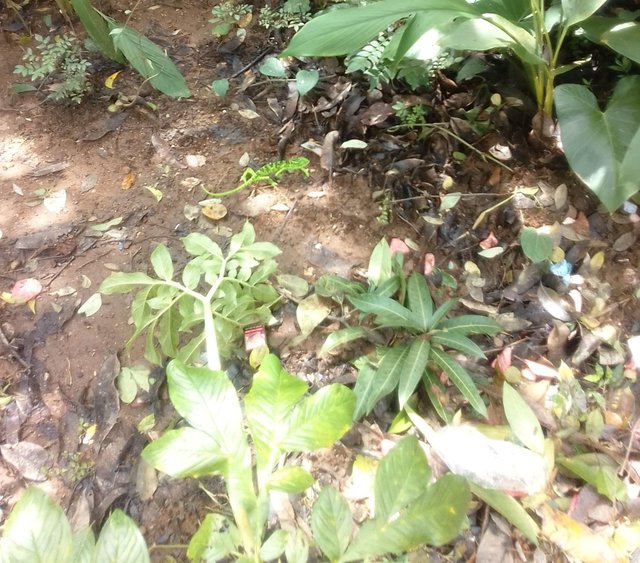 ---
Almost done...! 😌 👇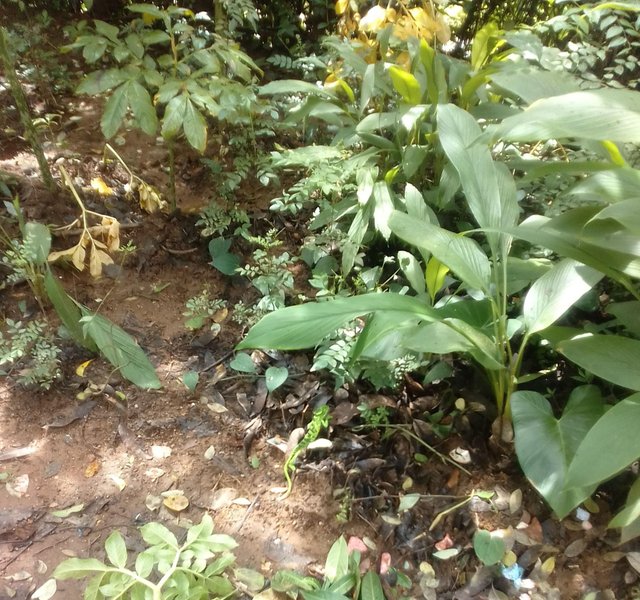 ---
Some taily skills need to survive...! 😏 👇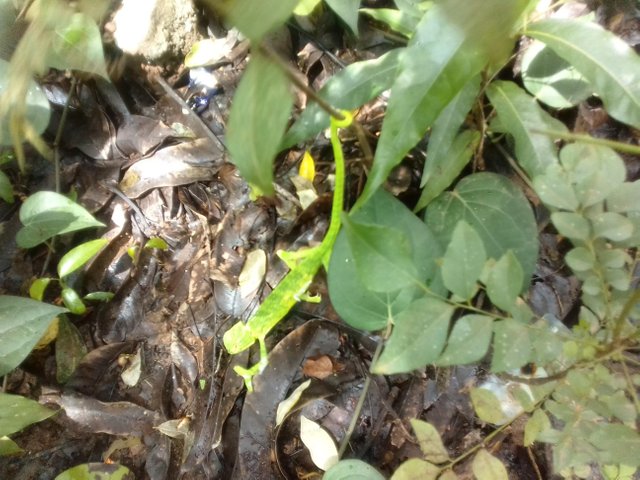 ---
I know gymnastics...! 🤪 👇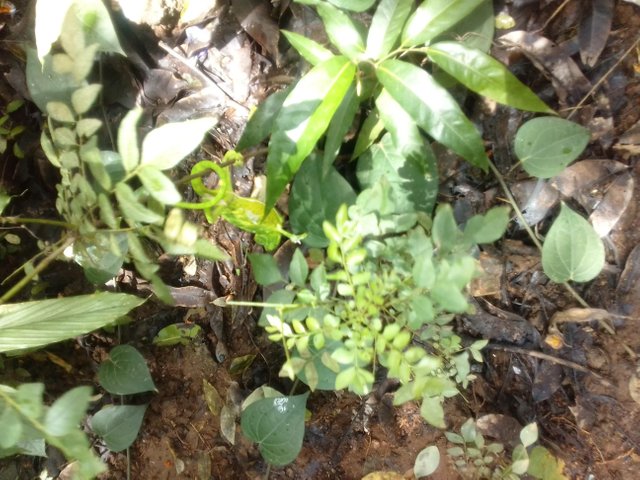 ---
This is the another guy, who was following the first one. On seeing us he got diverted.👇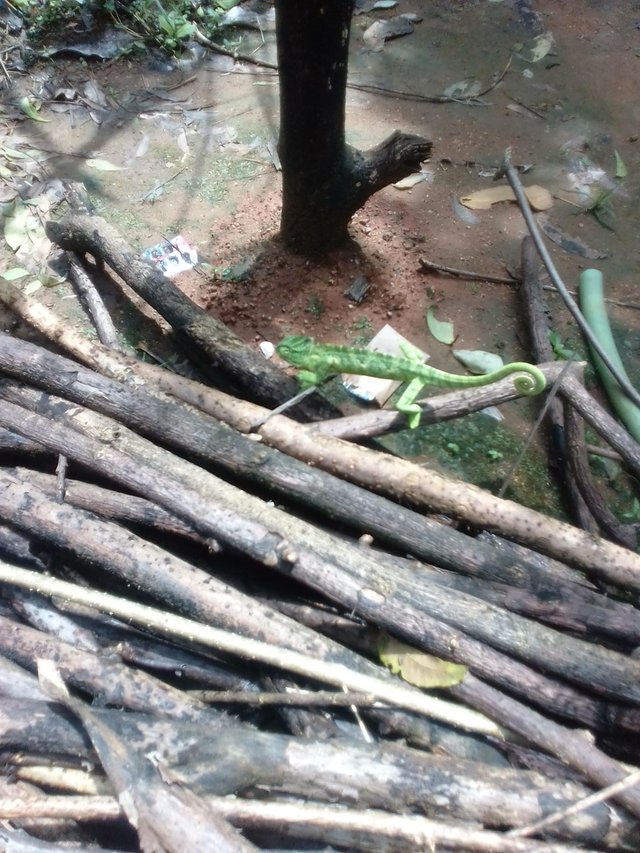 ---
Skills, all need to practice life long... 😁 👇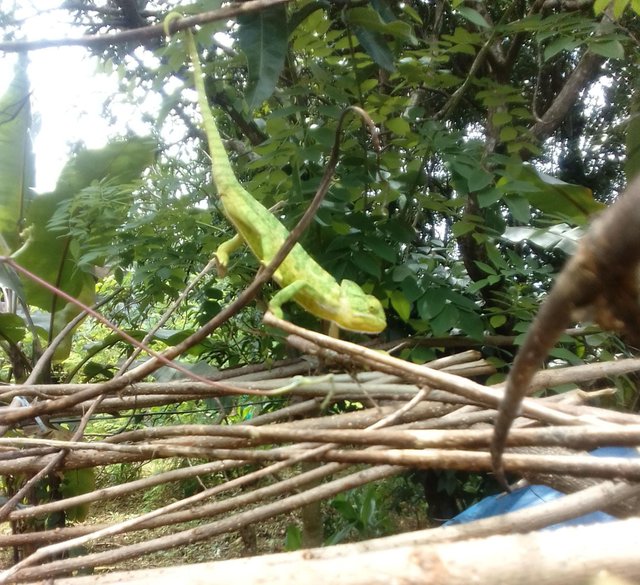 ---
Hiding is a skill... 😉 👇
---
Me trained gymnastics too... 😛 👇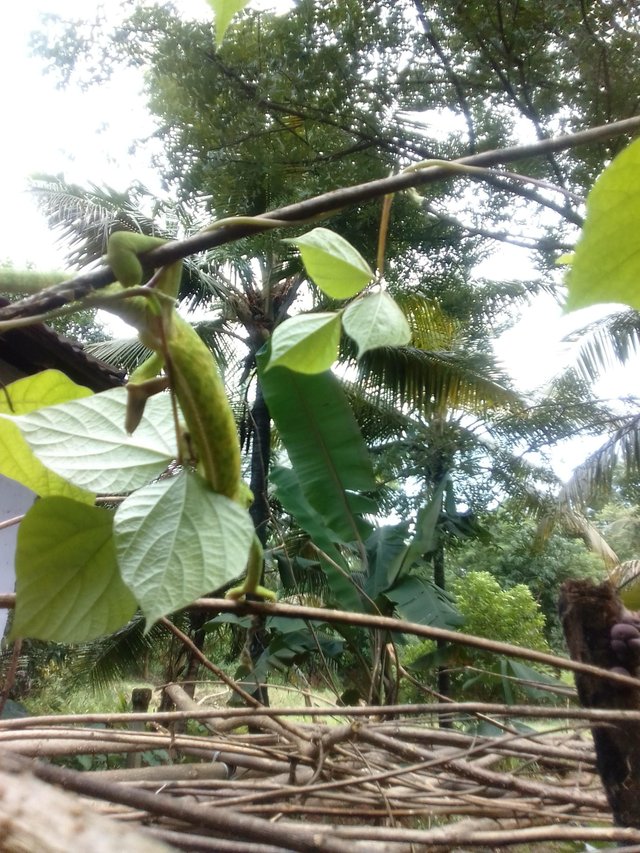 🦎 🦎 🦎 End 🦎 🦎 🦎