Pakistan's sports in chaos
With Imran Khan as the new PM of Pakistan, the nation is positive for a 'naya'(new) Pakistan.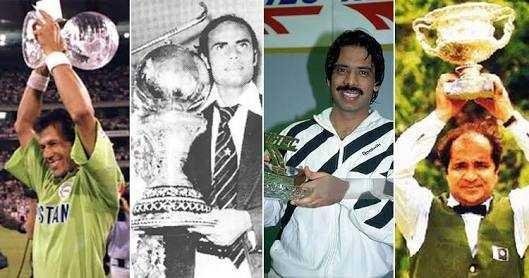 SRC
Apart from cricket, Pakistani sports scene hasn't given the nation much to celebrate. Pakistan has been among the most dominant sides in squash, hockey etc in the past but the present condition of Pakistan's sports is not a good one.
Pakistan's performance in the Olympics has been dismal dating back to 1996 where they haven't been able to win even a single medal in these 24 years.
One of the major causes of the poor performance is the lack of funds and even corruption in the sports industry.
I hear the Indian shooting budget is close to RS 200 crore. Or federation gets only Rs 18 lakh for the entire year. We only train in Pakistan, you have so many foreign coaches. That is why you see Indian shooters doing well at the highest level. With Imran Khan coming to power, we can only hope for the better' said the 23 year old Rifle shooter Shakir Farid.
Another main reason is the increasing popularity of Cricket in Pakistan and people are focussing more towards it. Pakistan always had a lot of talent in the sports scene and it'd be great to see Imran bring Pakistan's sports to its former glory and giving due importance to other sports as well. It will take time as there are much important topics that need his attention first. But being a sportsman himself, I'm sure he'll take Pakistan's sports in a new direction.


Do you use eSteem? eSteem is a Mobile📱& PC💻 app. for Steem with great features. Also, you get Incentives posting through eSteem apps. eSteem Spotlight; eSteem provides rewards for it top users in Leader Board with most Posts, Comments and Highest Earners.
*** ###
Join eSteem Discord https://discord.gg/UrTnddT
###
Join eSteem Telegram http://t.me/esteemapp