19 Tahun Melawan Lupa terhadap tragedi berdarah Simpang KKA. || 19 years against forgetting the bloody tragedy Simpang KKA
Assalamu'alaikum sahabat steemians
Tanggal 3 Mai menjadi hari bersejarah bagi kami, terutama saudara-saudara kami yang menjadi korban dari sebuah tragedi yang terjadi pada 3 may 1999 lalu, hari ini 3 mai 2018 saudara-saudara kami korban konflik yang tergabung dalam sebuah komunitas/lembaga Forum Komunikasi Keluarga Korban Konflik Aceh Utara (FK2AU) menggelar acara peringatan Tragedi Simpang KKA yang ke 19 Tahun.
The 3rd of Mai became a historic day for us, especially our brothers who were victims of a tragedy that occurred in the 3 may 1999 then, today 3 mai 2018 our brothers of conflict victims who are members of a community / institution Forum Communication Victim's Family The North Aceh Conflict (FK2AU) held a memorial to the 19 th Year KKA Tragedy.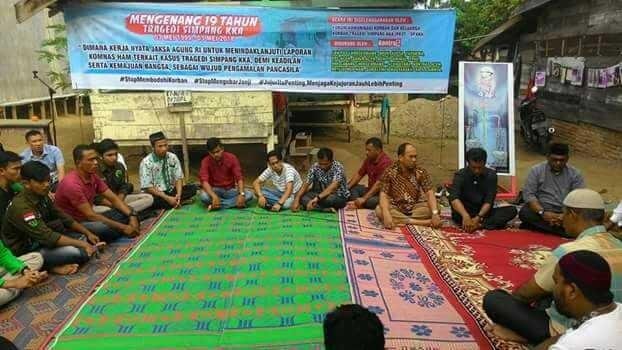 Acara peringatan 19 tahun Tragedi Simpang KKA di kemas dalam beberapa kegiatan, seperti Doa bersama masyarakat dan kluarga korban Konflik, penampilan Pameran Foto korban Konflik, penanda tanganan untuk keadilan dan Orasi Ilmiah.
The 19-year anniversary event of KKA Simpang Tragedy is packed in several activities, such as praying with the community and the victims of conflict, photo exhibition of Conflict victims, signing for justice and Scientific Oration.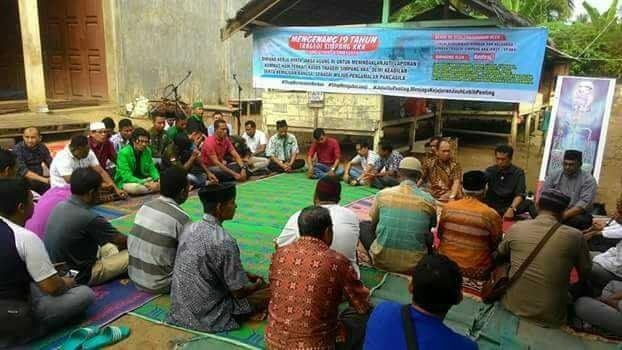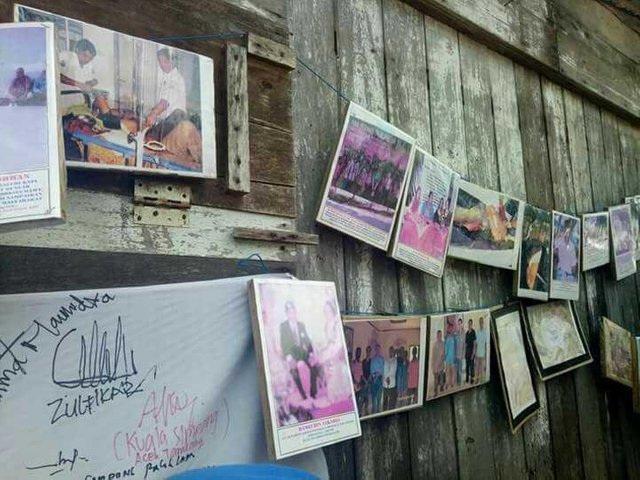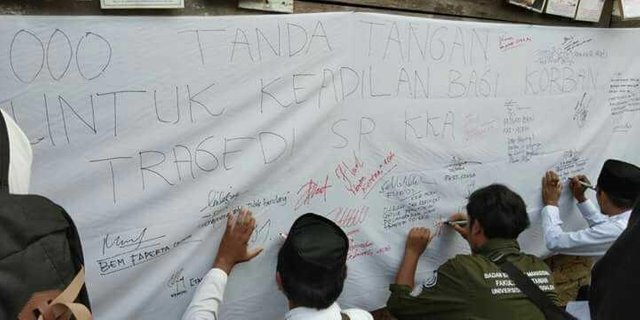 Tragedi Simpang KKA bukan satu satunya tragedi berdarah yang terjadi di Aceh, semasa Konflik dulu, masih banyak kekerasan yang terjadi dan berimbas ke masyarakat seperti tragedi Jembatan Arakundo, Tragedi Rumah Betong, Tragedi Bukit Tengkorak dan masih banyak lagi kejadian kejadian berdarah yang sangat menyayat hati bila di ingat.
Tragedy KKA Simpang is not the only bloody tragedy that occurred in Aceh, during the first conflict, there is still a lot of violence that occurred and the impact to the community such as the tragedy of the Arakundo Bridge, Tragedy of Betong House, Tragedy Bukit Tengkorak and many more bloody incidents that are heart wrenching when in remember.
Sampai sekarang belum ada titik terang bagaimana tidak lanjut bagi mereka penjahat perang, mereka yang pernah membantai masyarakat Aceh masih duduk tenang di luar sana tanpa ada rasa bersalah,
Until now there has been no point on how it is not advanced for those war criminals, those who once massacred the people of Aceh still sit quiet out there without any guilt,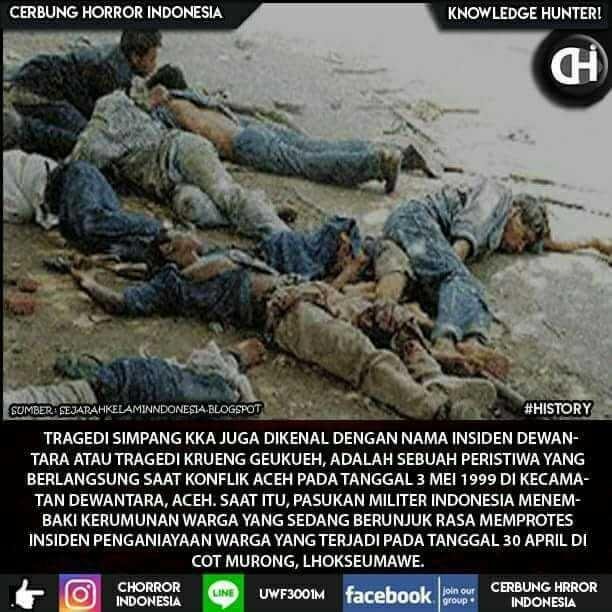 Harapan besar kepada pemerintah daerah maupun pemerintah pusat untuk menindaklanjuti apa yang selama ini sudah di perjuangkan kawan kawan KONTRAS Aceh untuk mencari keadilan, dan harapan besar juga semoga KKR yang telah di bentuk 2016 lalu bisa cepat bekerja dan mengusut tuntas pelanggaran HAM di Aceh.
Great hope to the local government and the central government to follow up what has been in the struggle of friends KONTRAS Aceh to seek justice, and hope that also hope that the TRC that has been in form 2016 and can quickly work and thoroughly investigate human rights abuses in Aceh.
Semoga para syuhada korban konflik di tempatkan di tempat terbaik di surga ALLAH, Alfatihah buat semua Korban Konflik selama di Aceh.
May the martyrs of conflict victims be placed in the best place in heaven ALLAH, Alfatihah for all the Victims of Conflict while in Aceh.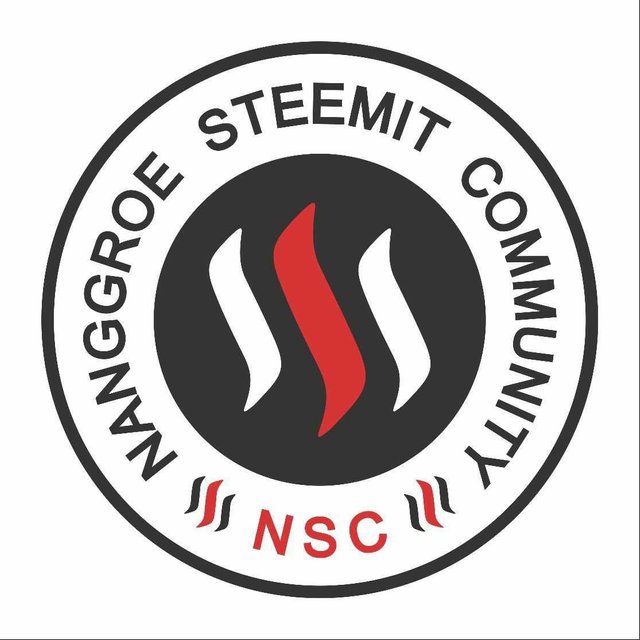 Regard @rickys