Ingredients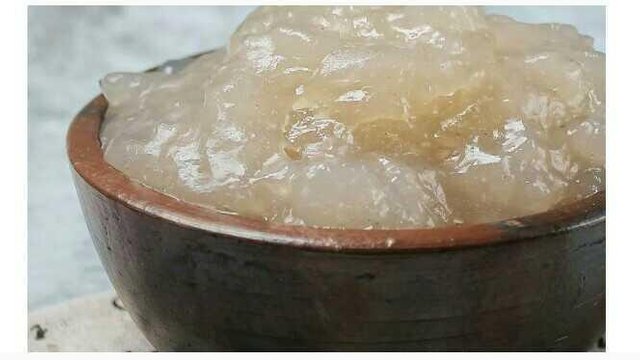 Sago flour - 250 grams
Garlic - 2 cloves
Salt - 1/2 tbsp
Water - 4 cups
Step
In the pan, boil 3 glasses of water. Set aside.
In another pan, mix sago, garlic, salt and 1 glass of water. Stir well.
Take boiling water and pour it slowly into the sago flour mixture.
Cook the sago flour mixture with low heat while stirring constantly until thickened. Lift.
Ready to be served.
Tips
When cooked, papeda should be stirred until thickened.