Composition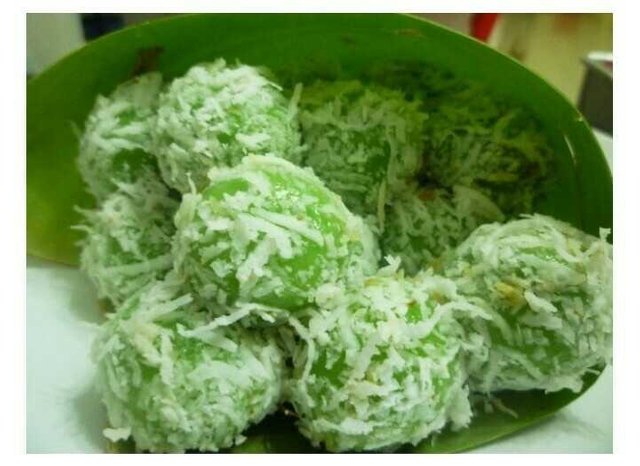 300 gr glutinous flour
250 gr brown sugar, cut into pieces
Air to taste
Salt taste
Sufficient leaf pandanus, squeeze (story)
250 gr of grated oil
How To Make Wet Cake Melaka Flour Sweet Potato Flour
Mix the sticky rice flour with salt in a dough bath, pour water into a dough container. Stir the flour and salt was stirred evenly. Note, the air that is splashed automatically does not make the dough to be watery.
Set aside the dough of glutinous flour which is then made and then move on to the next stage which is to grind the pandan leaves and then add it with a little air. Pandanus flavored water flavor to mix with flour dough as a natural dye dye.
Mix the dough of sticky rice flour with pandanus leaf air and stir well. Leave the dough until the texture is slightly hardened.
After that, the dough process by hand.
Insert a piece of brown sugar into the dough sphere and then boil until it expands and matures.
All ...