Material: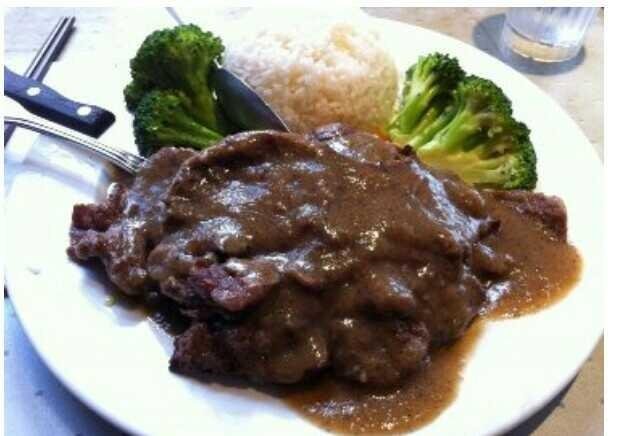 200 ml broth (can also be replaced with water + instant broth)
Margarine / butter 1 tbsp
Garlic 3 cloves. Chopped fine
Onion 1 piece. Rough chop
1 tablespoon oyster sauce
1 tbsp of sweet soy sauce
Black pepper granules 1 tsp. Crushed mashed
Sugar and salt to taste
Cornstarch 1 teaspoon. Dissolve with waterSaute onions with butter / margarine. After a bit wilted, put garlic. Saute until fragrant.
Add oyster sauce and sweet soy sauce, mix well. Cook over low heat, then pour the broth. Season with black pepper and granulated sugar. Cook until boiling. Taste it, if less salty can be added salt.
Enter the cornstarch solution to thicken the sauce. Cook briefly while stirring. After achieving the desired viscosity, the sauce is ready to be raised and served.