Iphone 3G coming. (Bankdated status and exciting story)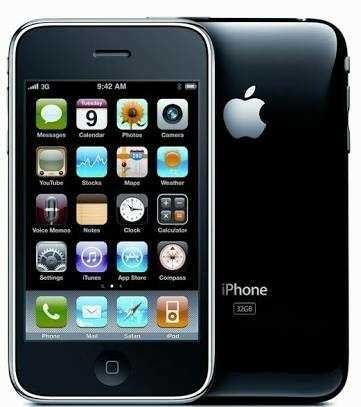 I still remember the day when the little uncle bought a bigger size handflset of Citycell. Oops, hevee set ... Gradually, I became acquainted with some more beautiful sets, and the ideas and ideas about these things began to grow. I used to cheat on the face of some people. Use all the coolest feature sets, but the racing is empty to that hello. In 2004, after getting into college, grabbed my father and gave him a mobile phone. I got a great NOKIA 7270 which is still using (using my net on this set and being a taktureer). But after a long time, another set has come to my mind that it is the iPhone 3G but now it is not easy to talk to the father as it is now.
So I thought I shared the mind with tunar friends ... I also like to tell them about the new features of the device.
On July 11th, Apple's iPhone 3G, which is known to many as iPhone 2. The new features added include:
1. Worldwide 3G Speed:
This iPhone has used the HSDPA (High-Speed ​​Downlink Packet Access Technology Protocol) to make data transfer from the UMTS (Universal Mobile Telecommunications System) network very fast. Its speed will be twice the level of 2G. For the fast Wi-Fi technology, iPhone 2 will give you the real fun of multitasking. At the same time both talking and net surfing will work (I think this is a very good feature because when I browse the net, my line is embedged so friends hear occasionallyBut when the phone comes in luck, my net connection is extinguished before, which is very annoying at the important work time). More has been added to world standards for cellular communications, which can be surfaced from anywhere on the same level. If you are outside the 3G network, then you will connect to the phone line through iPhone 2 GSM and connect to EDGE for data transfer.
2. GPS Map:
With GPS technology we are now almost everyone familiar. There is nothing to say about this technology again.
But the iPhone has used this technology again. Through this, you can find live traffic updates from Google Map Search.
3. Application Store:
The iPhone is going to add an application store from which you can buy the desired app. Such as Games, Education, Business, Health, Product, Social Networking etc.
And iPhone guarantees you to keep up to date with all the applications in this area.
4. Business Fiber:
This field uses Microsoft's Microsoft Support (iPhone Enterprise). The most introspective to me was the things that were added under the Business Features. Best e-mail support has been added, through which you can see the wired or pdf available as your email, just as you would like to disintegration.
There are more minute calendars through which a busy person will be able to organize its scheduling more nicely.
5. Desktop Class Web Browsing:
People who are still saying that there is no fun to browse the net on the desktop, their teeth toothpaste are ready to answer.
Browsing through the Cisco IPSec VPN service has secured more. And a web page is able to properly display users without distorting the iPhone and it adds a built-in Scientific Calculator. Besides, the previous features are there ..........
What tuners ........Does the appeal of iPhone?
For more detailed information, tuners can view Apple's site. Note that the images used in this tune are taken from Apple's site ...
Thank you