Benefits of papaya flowers for healthy body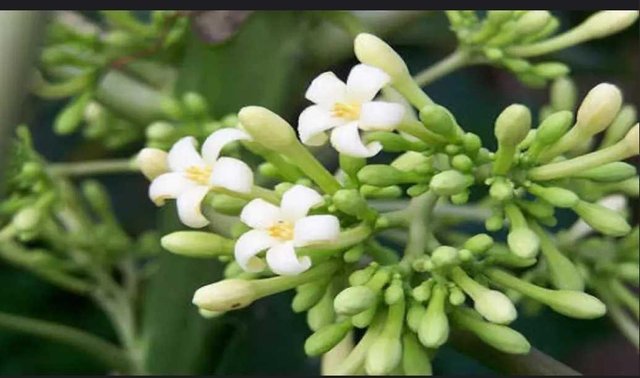 Papaya is one of the plants that are easily found in various areas.Mungkin already many who know the benefits of papaya for health. But do you know that papaya also has flowers that have many health benefits, as is the fruit.
For some areas in Indonesia, pepaya sticks and flowers are often mixed together with chilies and tomatoes to serve as a vegetable menu. Papaya flower itself contains many nutrients, such as carbohydrates, fats, water, sodium, potassium, protein, minerals.
While overall, all parts of papaya contain minerals, vitamins, alkaloids, flavonoids, papain enzymes, carotenoids, and monoterpanoids. Because the content, so that papaya can be used as antibacterial, anti-fungal, free radicals fight, prevent tumors, smooth and large urine, both for couples who want baby, and accelerate the process of wound healing.