New Helmet /New Baru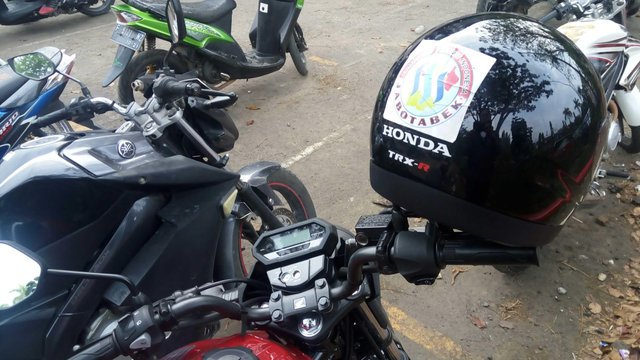 This helmet is a million people helmet and the price is very expensive, I deliberately use it because just being a display at home, I better use it for safety on the road. Why is this helmet expensive because to get this helmet you have to buy a new 20 million motorcycle and get this helmet, a fantastic price.
Helm ini adalah helm sejuta umat dan harganya sangat mahal sengaja saya pakai karena cuman jadi pajangan saja di rumah lebih baik saya pakai untuk safety di jalan. Kenapa helm ini mahal kaeena untuk mendapatkan helm ino harus membeli motor seharga 20 juta baru kemudian dapat helm ini, harga yang sangat fantastis.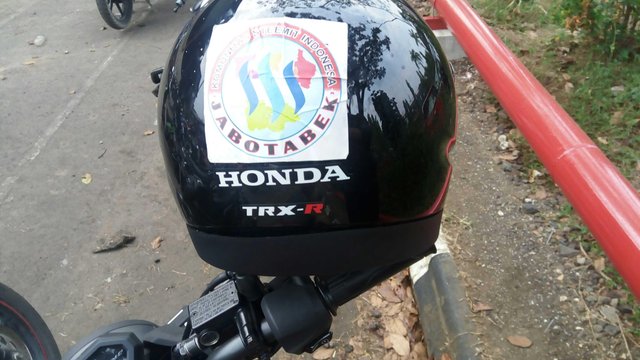 And do not forget to not be confused with the other driver's helmets, I deliberately gave a sticker to be able to distinguish it from other helmets, because if you change it you can make it because it might get a smaller size helmet.
Dan tak lupa agar tidak tertukar dengan helm pengendara yang lain sengaja saya memberikan sebuah sticker agar bisa membedakan dengan helm yang lain, karena kalau tertukar bisa berabe karena mungkin dapat helm yang dapat ukuran lebih kecil.