16 May The Catholic Church mentions Saint Isidore - Patron and keeper of farmers and the cities of Madrid and Zaragoza.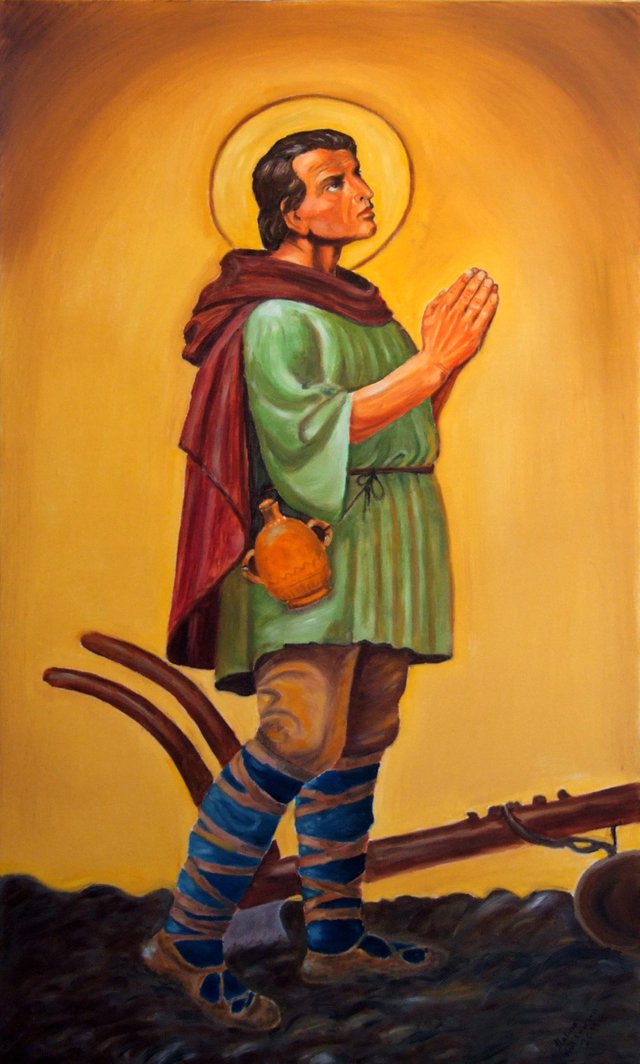 source
Isidore was born in Madrid
around 1080, but his family moved to the countryside. The family was very poor, but honest and very pious. Isidore worked at his neighbor, he was a servant and he worked in the field.
Legend says that he was accused of not working enough, and praying too much. The surprised host therefore decided to check how the work of Isidore looks like, because all orders were made conscientiously and in accordance with time. The host went to the field that Isidore had to plow. When he arrived, he saw Isidore deeply praying and an angel who was doing field plowing replacing Isidore.
Isidore has many miracles.
After his hot prayers, the host's daughter was healed.
Another miracle was to save his own son - Isidore's child fell into the well, parents with tears in their eyes began to call for help to the mother of God. Suddenly, the water in the well rose and threw out the boy who was all healthy, though he was under water for a long time.
Isidore died around 1130.
In 1170, his relics were transferred to the Madrid church, in which he was baptized as a child. The miracles that took place at the grave of Isidore attract many pilgrims to this place.
Isidore was canonized in 1622 by the Pope Gregory XV


my post on whaleshares




My articles can also be found on Publish0x.com
https://www.publish0x.com?a=3YaOypGdxq
Earn HYDRO and BNTY tokens