14 May The Catholic Church mentions Saint Matthias Apostle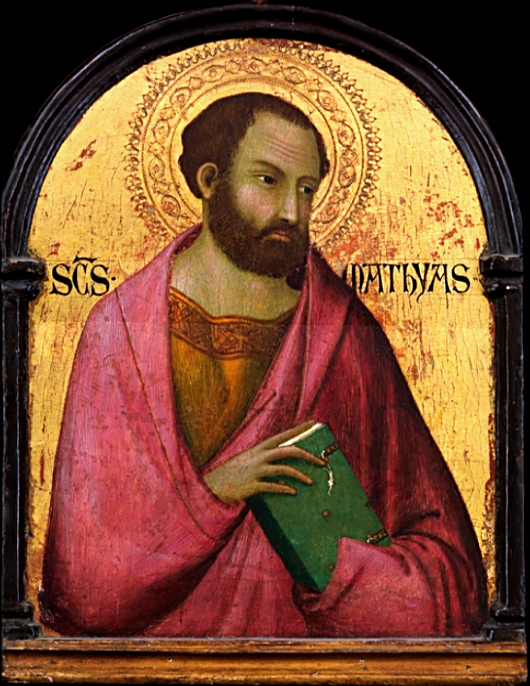 source
From the Acts of the Apostles
, it appears that Matthias was one of the first disciples of Jesus. He was chosen by the Apostles instead Judas, after his betrayal and suicide.
Matthias was granted episcopal ordination and the apostolic power through the imposition of hands.
Saint Peter was convinced that just as the Old Testament was based on the twelve sons of Jacob the patriarch, so the New Testament was to be based on the 12 Apostles. Since this number was incomplete, it had to be completed.
It was not accidental or any other consideration that decided here, but deep faith in the supernatural intervention of the Holy Spirit.
According to Eusebius of Caesarea, Saint. Matthias was one of the 72 students of Jesus. He was of Jewish origin, as indicated by the origin of all the Apostles, as well as the disciples of Christ.
According to legend, Matthias first preached the Gospel in Judea, then in Ethiopia, and finally in Colchisia, that is, on the frontiers of the Slavs. However, he was to be martyred in Jerusalem, stoned to death as an enemy of the Jewish people and traitor.
Relics of St. Matthias found Saint. Helena and they were separated for many churches. They are currently in Rome in the Basilica of St. Mary Major, in Trier in Germany and in the church of St. Justyna in Padua. In Trier, the cult of Saint Matthias was once very well developed. St. Matthias is the patron of Hanover and, among others, builders, blacksmiths i carpenters.


my post on whaleshares




My articles can also be found on Publish0x.com
https://www.publish0x.com?a=3YaOypGdxq
Earn HYDRO and BNTY tokens