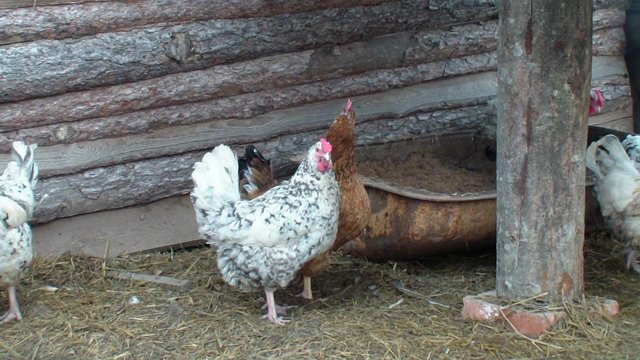 When you are raising a flock of chickens, it is important to give them a well-balanced diet. This includes chicken feed, plenty of water, and healthy snacks. Chickens like to have a little variety and it is fun to give your chickens healthy treats in their food each season.
Spring and Summer
During spring and summer, your chickens will have access to the most bugs, plants, and seeds as they roam throughout your yard. Additionally, you can supplement their diets with healthy snacks and treats.
Take advantage of the growing season and plant a couple extra vegetable plants. It will provide some fresh vegetables that you can give to your chickens.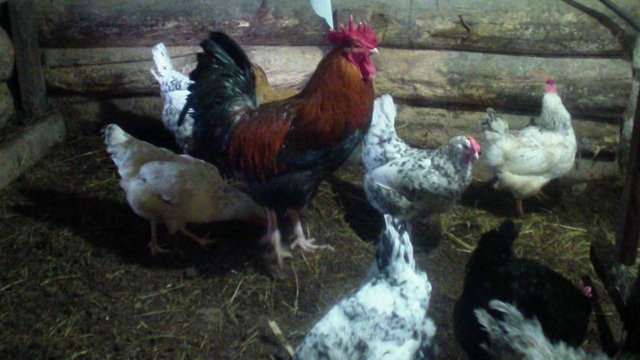 They will go crazy over a halved melon, especially if it has been frozen. This is a great way to help your chickens cool off in hot weather.
Frozen fruit pieces are also an exciting way to help cool your chickens off while providing them with nutritious snacks. Cut up any fruits into bite-sized pieces and freeze them before you toss them to your chickens.
Another cool way to treat your chickens is to fill a plastic bowl with leftover vegetables, fruits, some seeds, and water. Put the bowl into the freezer and when it is frozen, dump it out for your chickens to peck at.
Chickens love munching on grass clippings, especially with all the bugs and other edible things they will find in them. When you mow the lawn, collect the clippings in the lawn bag. Then, dump the clippings around the chicken run or elsewhere in the yard where your chickens will scratch and peck around for hours.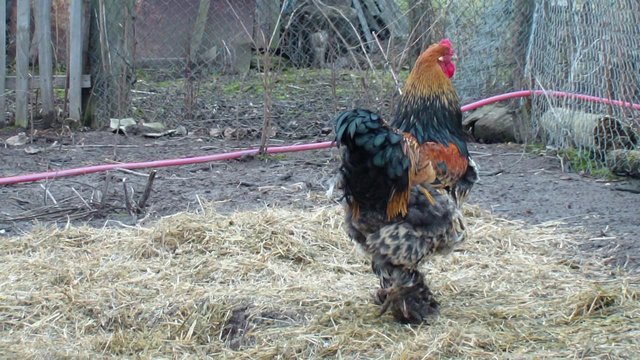 Fall
In the fall, chickens will molt and regrow their feathers, preparing for cold weather. During this time, your chickens will need more protein in their diet for growing feathers. A good way to supplement your chicken's diets with protein and give them a boost of calcium is by scrambling up some eggs with crushed egg shells. This gives your chickens the chance to eat eggs without getting a taste for raw eggs.
At the end of the growing season, squash and pumpkins are ripe and make a delicious treat for your chickens. Cut a squash or pumpkin in half and then let your chickens eat to their heart's content.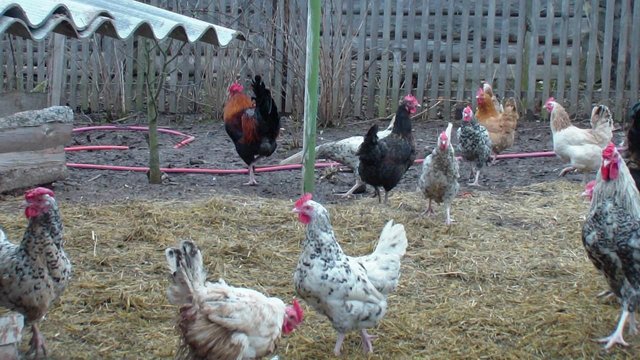 Winter
In the winter, your chickens will have less access to their favorite bugs and worms. It is important to give your chicken's nutritious treats this time of year to help their diet and prevent pecking each other out of boredom.
Hang a head of cabbage in the chicken run or coop and let your chickens jump at it and peck it until it is all eaten.
Meal worms are a great source of protein and can be purchased pre-packaged at most animal supply stores. You should give these worms in small amounts because it is not good for your chickens to eat too much protein.
Pecking blocks are full of coarse ground grains such as corn, wheat, oats, and sunflower seeds. Scratch grain pecking blocks give your chickens something interesting to peck at, and are sweet-tasting.
It is easy to keep your chickens healthy and happy all year with the right types of feed and treats.