Student's Life!
Hi!
Have you ever asked how it feels to be a student and want to quickly graduate from high school because of that?
I frequently. Often want to quickly become an adult. Want to graduate quickly to get the title of 'student'. Now I get it. I am officially a student and will become a future teacher :)
I used to think that being a student was quite easy. First, because there is no need to carry many books unlike high schools that have to carry a myriad of books, to the point that they look like carrying a walking library. Second, because there is no boring schedule. Third, there is no teacher who will demand you to continue learning.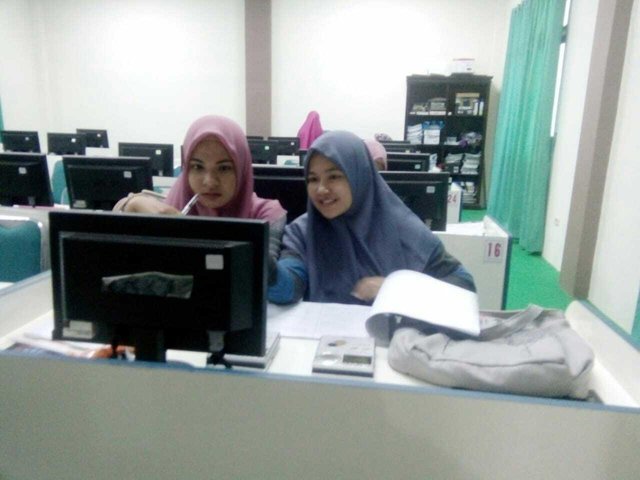 But, the fact is...
Everything seen on television or in a morning magazine or newspaper is just something beautiful. When I was a student like now, I just felt the stress of being a student. First, because there is no need to carry a lot of books, but will get assignments that are never finished (writing papers or reports). Secondly, there is no defining schedule but it is very frustrating because the lecturers can enter as they please (automatically a lot of time is wasted waiting for him to come). Third, it is not required to learn but it all depends on your own commitment.
If you want SUCCESS, LEARN. But if it's not enough, SLEEP ONLY when the lecturer explains the lesson.
In that super dense activity. I have to keep spending time on various other activities. I am not an active student who likes to go everywhere, I prefer to sit in the library to read while enjoying the scent of books that are like the aroma of coffee (this is not exaggerating it's just that I really like the smell of books). On campus I took part in two activities which took quite a lot of time because I was required to do many things, namely debate and journalism. Oh, I love debates and journalists. When will I tell you how pleasant the two worlds are.
Although the activity of being a student is quite tiring. But I still have to fight. My way is still long. I have to study. More active. No matter my brain feels like breaking because I often see books. Even though my abilities are still amazing, of course (haha).
When asked, am I sorry to see student life that is not as beautiful as the writing in the novel or not as fun as what was shown on television?
The answer is not very. Because for what I am sorry, after all I won't be able to go back to the days when I still played marbles or a time when I still liked to see myself with two braided hairs (I regret not having photos in those days. Huhu. My family first don't even know the camera). So the life that I live now.
I'm proud to experience what I'm experiencing right now.
Proud when you have to chase a lecturer.
Proud when feeling stressed with tasks that accumulate.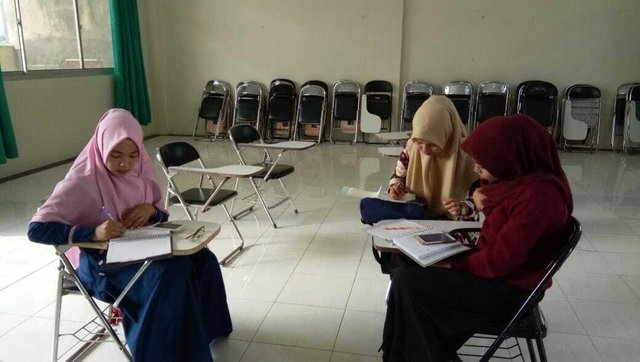 When else can I experience it if it's not in my time as a 'student' predicate?
What is important among all of them is the commitment that I grew when I faced the world of students. Commitment to pursuing success that is certainly in sight.
Greetings students! Cheers!