Hi dear Steemians,
---
My blog was completely abandoned recently but now I just wanted to activate it again, just on and off to keep the thisngs running.
Normally I am not a man of many words but I think this time I take a time a nd write about my hobby, of course there are many hobbies I have but one of it as you may notice is MACRO PHOTOGRAPHY or just simply MACROS
Macro photography was always something that impressed me, there are many different living creatures and plants, especially millions of wild flowers that cheer up our eyes but we never know their names. Some of those plants and creatures are so small that only using an enlargement lens we are able to see the details:
like the faceted eyes of flies and little hair on spider's legs and body or fly's back
also I love to see the petals of flower under enlargement because only then you can discover the wonderful world of velvety surface of petals, they are smooth on touch for our hands but they are like a carpet on macro with irregular surface.
I show you one of my first Macro photo first and chat you through the history after:
---
Macrophotography "After the flight" by @myskye, camery Nikon coolpix 950



*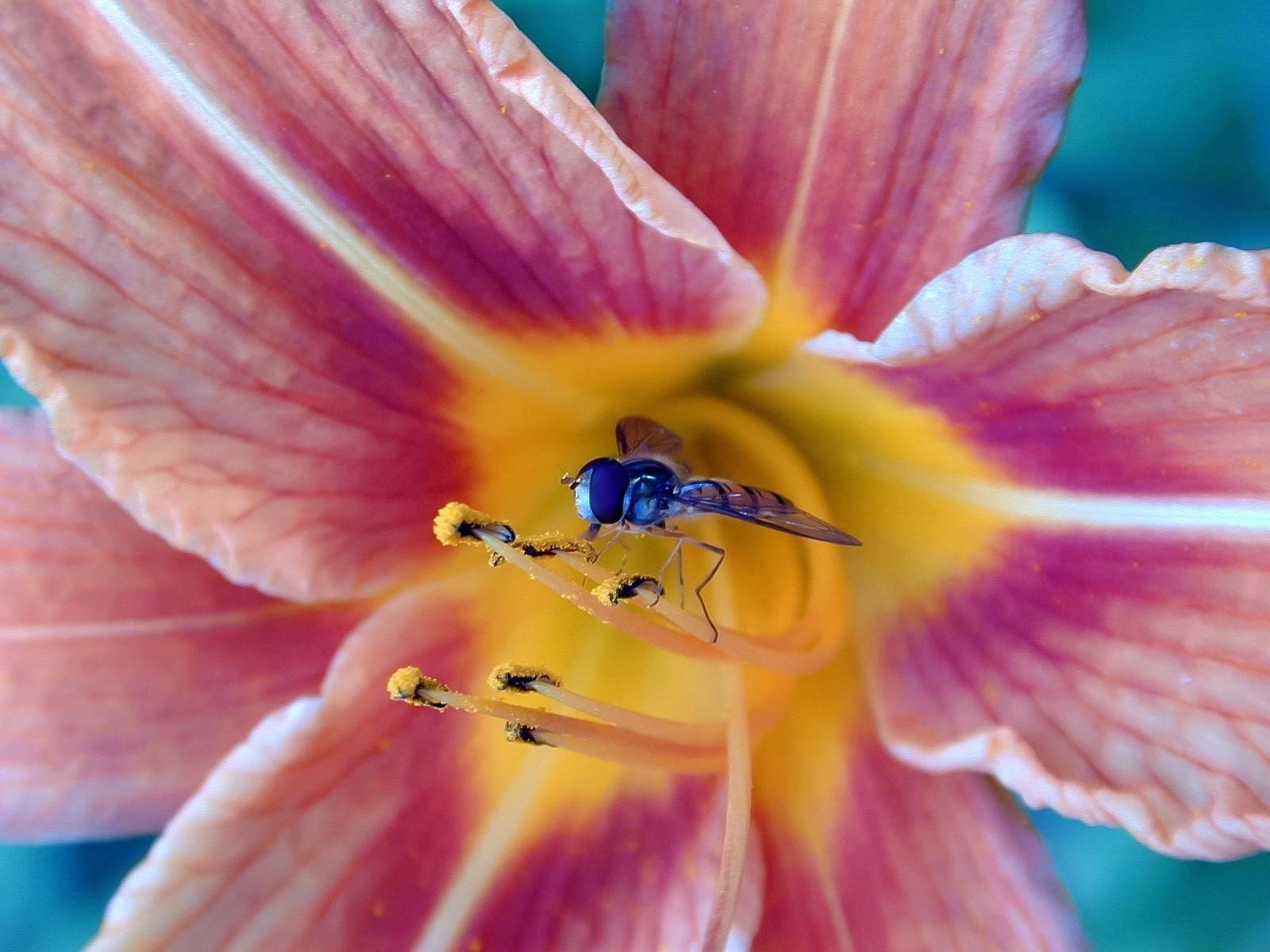 *
Here are the camera details and setting of shot.
Camera : Nikon coolpix 950
ISO : 80
F-stop : f/6,6
Exposure Time : 1/150 sec
Focal Length : 100 mm
Sensor : 2,1 Megapixel ½ inch CCD
My first camera for Marco Photography
I remember my first camera it was Nikon Coolpix 950 that I bought now may be more then 20 years ago, what I like the most is that lens and monitor units were on different sides of camera and you could twist the body thank to the swivel joint, that was the first camera suitable for selfies too.
Unfortunately I do not have it because had to sell, when you are young and sometimes you need to set priority if you keep a camera or pay your bills :)
Of course as everything is developing especially on camera market I used already many different brands of cameras such as Minolta, Canon, Fuji, Sony, Pentax which was waterproof, so you could use it during the rainy days. Many of the cameras I had for few years and had to sell, because of financial situation.
Now I am back to Nikon because like I mentioned before I like the twisting joint of camera it was the best quality for such a good price, it is Nikon Coolpix 4500 and here is what I mean with twisting the body and nmonitor of camera:

*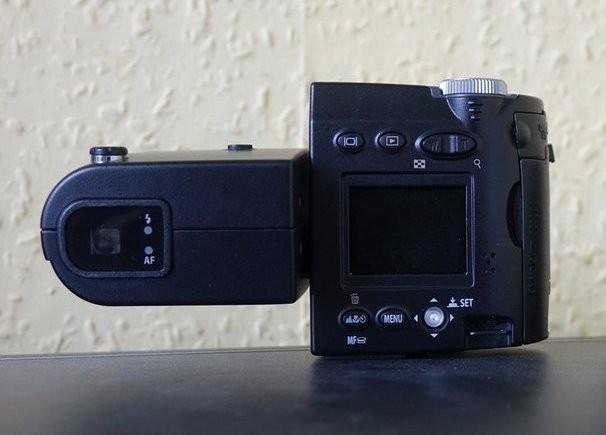 My photomodell hunting area
The picture above despite of being more then 20 years, still has the intense of the colors and still when you print it on photopaper you will have a great quality and this is a positive side of digital photography to analogue when you would use the film adn with the time they all get yellow and pale up.
That summer day I was in my backyard with Nikon Coolpix 950. Normally what you capture in summer in your backyard, flowers and may be some insects.
The day just started so it was early morning and in our garden we have many wild lilies.

Lilium "Stargazer"
By the way, I found that there are so many of lilium arts, the one we had called Lilium "Stargazer", normally they have very vibrant colors, we had and still have orange and pink ones, they have such intense fragrance, that is way they are far in backyard.
From literature I found that the fragrance can be toxic for cats. They are said to cause vomiting, inappetence, lethargy, kidney failure, and even death.
Cats are the only species known to be affected. So if you have cats, try to avoid them.
When I was in backyard I thought to do a picture of simple lily that was not fully open, when I came close I noticed little fly sitting inside and almost ready for flight or was after a flight. But I was lucky to get a picture of it.
The fly I found later belongs to family Dolichopodid Flies, that are long legs flies, they usually in gardens on plants or crops, their feature metallic bright color too.
So I have done my picture while the fly was sunning, I liked the combination of bright pink and metallic blue, that was my first successful Macro.
I am glad to be able to share that story with you as well as my works, I will keep doing that but may be will be writing more in future. Till next time.
---
---


---

Hope you like it, and have a nice day:-)




your @myskye