Today's activities: Go to the barber with the child.
Incredibly my son, today without crying when the barber does his job. Very impressed with the changes that are getting bigger and more independent. Hopefully in the future you will be healthier, smarter and more devoted to parents, and obey God.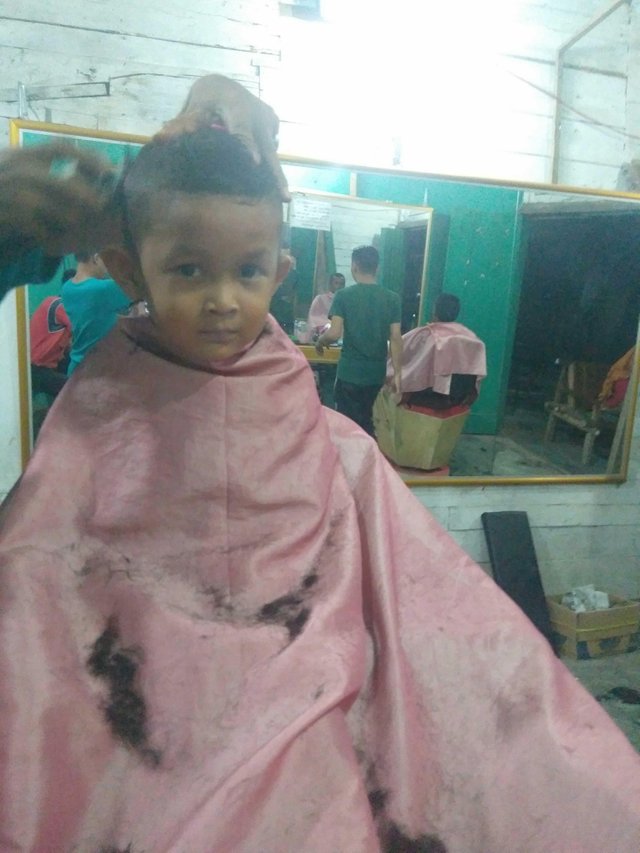 That is the main hope of every parent so that their child is always in good health, obedient to God's commands and devoted to his mother's father.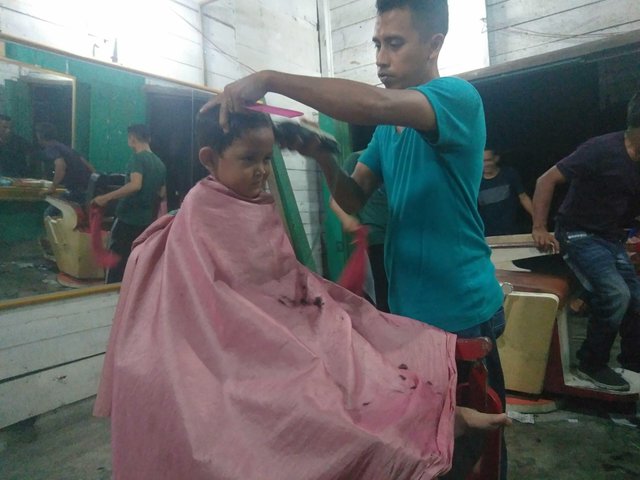 There are no other hopes and desires, they don't demand much for their children. Parents do not expect / no need material / no financial, if they are old, parents need love, there are those who care for when they are older than their beloved child.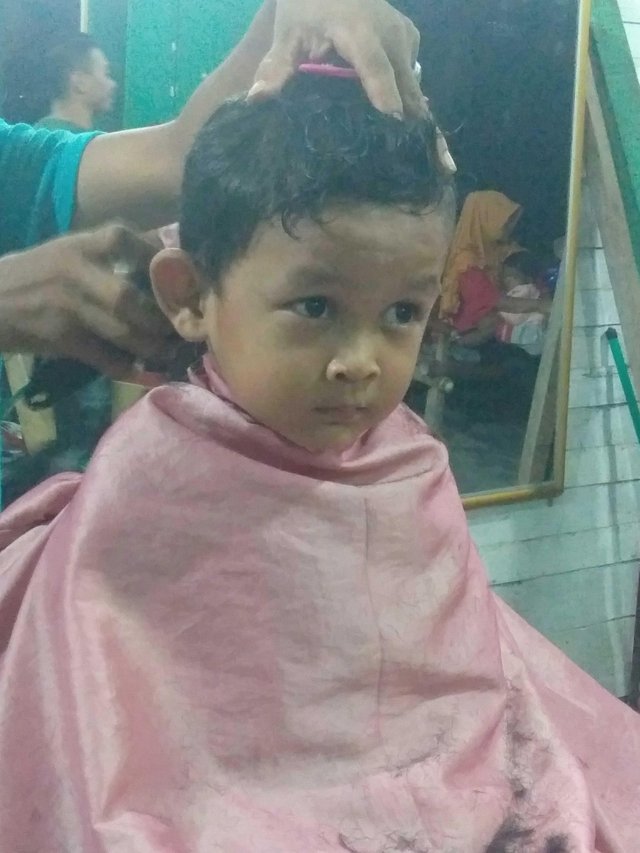 Today, as a father so happy to see him so independent and so he immediately greeted and gave a smile to the barber.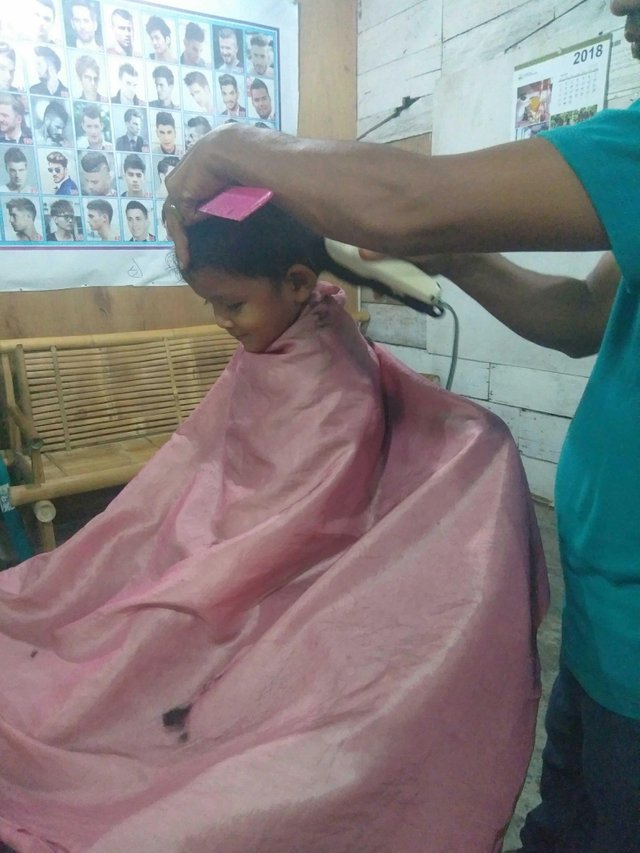 Steady and charming, very satisfied today.
Regard
@muntadhar