Self-Esteem Is Expensive
Do not blame a man if sometimes he behaves improperly to you, whereas you are self-preserving yourself, for you alone are wise to guard yourself, then their evil thoughts and eyes will not surround you.
Believe me, woman, when you take care of yourself properly and rightly, then man will automatically honor you.
If you have closed yourself with hijab, God willing, men will hate to harass you even if only with a remark.
Because you will not be harassed by any man, if you alone have made you obedient by obedience.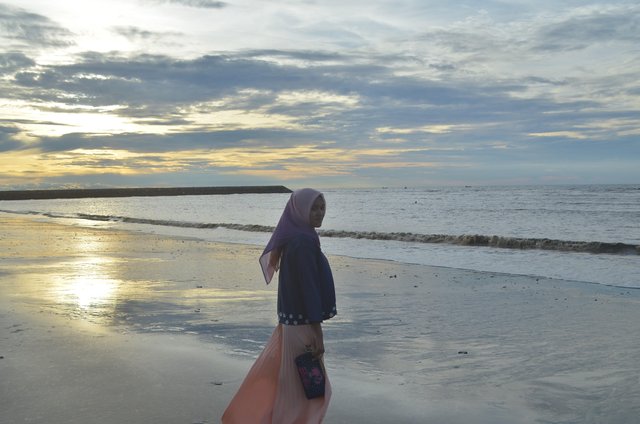 Men will automatically honor you well, if you alone are able to honor yourselves by continuing to protect it with the rules of God.
Therefore, do not always boast about "I have been harassed" before you introspect correctly, because it could be you yourself that trigger them to harass you.
Therefore, take good care of yourself, cover all your beauty according to the rules of Allah, then surely Allah will take care of you from men's evil thoughts and thoughts.
Remember, the man will not harass you as a woman, if you yourself are good at reverencing your honor, if you have already kept your pride properly.
Because everywhere, men will keep his eyes from women who have been keeping themselves well. But on the other hand, men will think all kinds of things, if the woman is sober about her.
Therefore, do not blame a man if you do not deserve and as if to drop your self-esteem, if you are self-promoting yourself and deliberately indulge your beauty cheaply.
For others will appreciate you well or even very well if you are already very good at appreciating your good diirmu first.
Because really he will always appreciate you and respect you wherever you are, if you yourself are wise in taking care of yourself.
Any man will insyaallah not think bad, evil and disgusting if you yourself have very appreciate and respect yourself according to the rules of God.