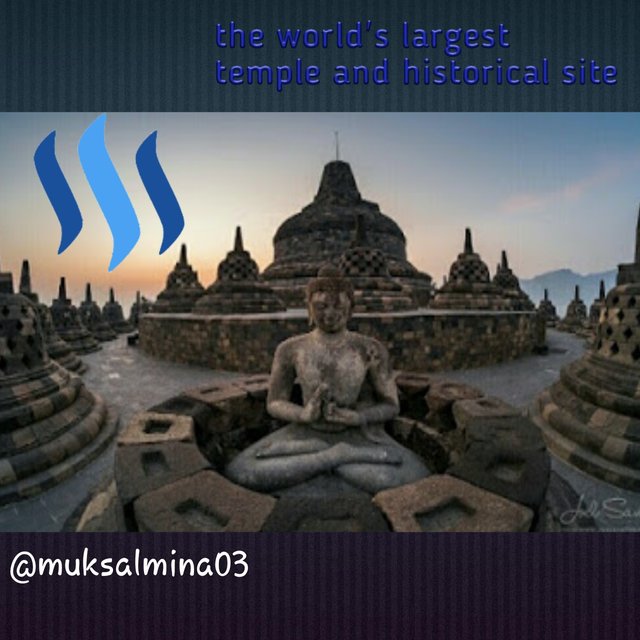 The largest temple contained in this world is in Indonesia. That is Borobudur temple, this temple became one of the historic sites that have been very old in Indonesia. And this historical site has become a place that should not be missed wisata.karena magnificent temple and history in it.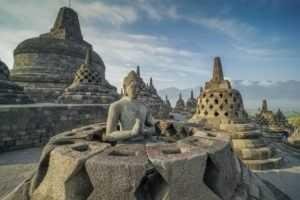 Many tourists from outside and within the country who come here, every day filled with visitors and never deserted like a magnet that can attract the lovers of the stars and the traveler for a vacation here.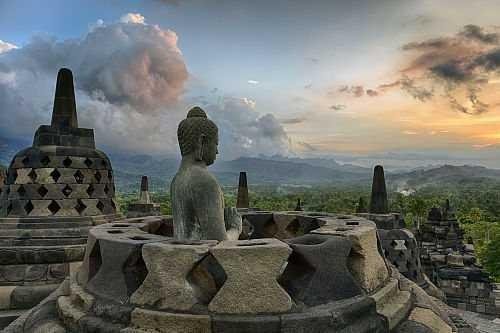 This temple became a symbol of the glory of Hinduism in Indonesia past time. By looking at the magnificence of the temple we can conclude the great influence of Hindu-budha in Indonesia.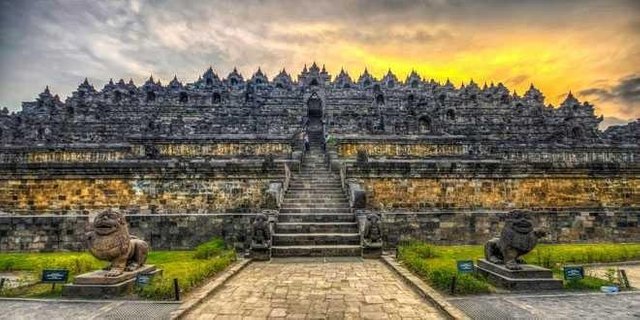 And when the steemian who likes the traveler come here together, especially the beautiful steemian this one @sweetsssj of course you know him.
---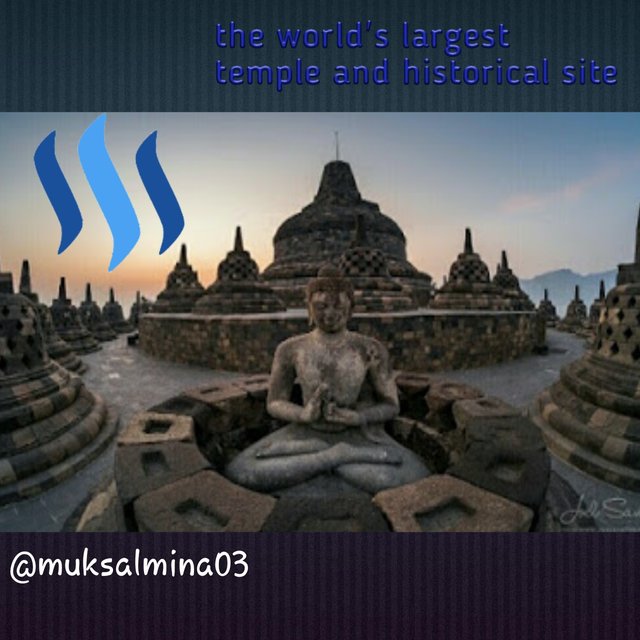 Candi terbesar yang terdapat di dunia ini terdapat di indonesia. Yaitu candi borobudur , candi ini menjadi salah satu situs bersejarah yang sudah sangat tua yang ada di indonesia. Dan situs sejarah ini telah manjadi tempat wisata yang jangan sampai di lewatkan.karena megahnya candi dan sejarah di dalamnya.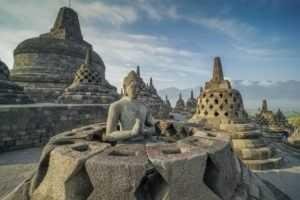 Banyak wisatawan dari luar dan dalam negeri yang datang kesini, tiap hari dipenuhi dwngan pengunjung dan tidak pernah sepi seakan seperti magnet yang bisa menarik para pencinta sejaran dan para traveler untuk berlibur di sini.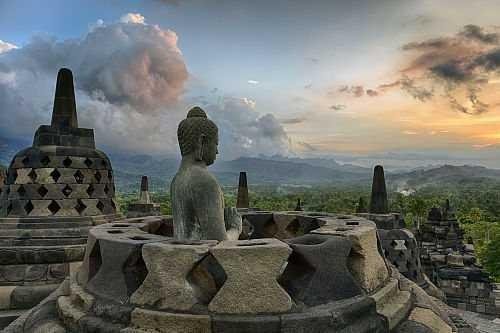 Candi ini menjadi simbol keagungan agama hindu di indonesia tempo dulu. Dengan melihat kemegahan candi bisa kita simpulkan hebatnya pengaruh hindu-budha di indonesia.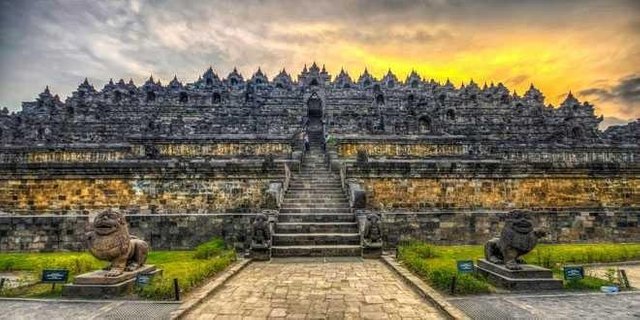 Dan kapan steemian yang menyukai traveller datang kesini bersama sama terutama steemian yang cantik satu ini @sweetsssj tentu kalian mengenalnya.