Membangun Opini Publik || Building a Public Opinion by muhammadarif22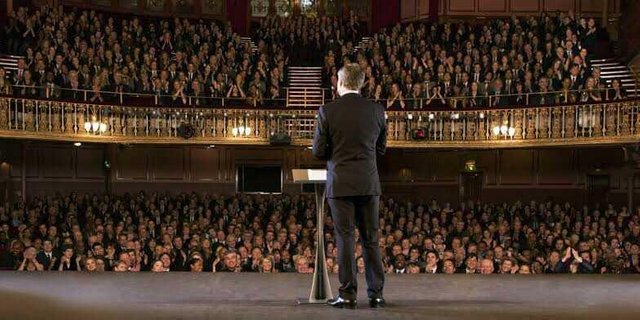 sumber
Opini merupakan sebuah pendapat, ide ataupun gagasan seseorang dalam menjelaskan prefensi tertentu terhadap sebuah perspektif dan idiologi, akan tetapi mempunyai sifat yang tidak objektif karena belum mendapatkan sebuah pengujian pada sebuah perkataan ataupun belum mempunyai pengujian. Opini bukanlah sebuah fakta tapi bila opini tersebut sudah di verifikasi maka opini tersebut bisa juga menjadi sebuah fakta pada kemudian hari.
Opini merupakan sebuah strategi komunikasi seseorang yang sangat penting manakala ingin menciptakan sebuah padangan yang baru di kalangan masyarakat. Maka untuk menciptakan suatu opini yang bagus agar diterima masyarakat maka kita perlu mengunakan strategi yang tepat supaya opini kita tersebut dapat berjalan dengan baik.
1. Rencana yang matang
Perencanaan Siapakan yang matang merupakan sesuatu yang sangat penting pada saat kita mebuat opini publik, bagaimana tidak, jika kita tidak mepunyai sebuah perencanaan yang baik maka kita tidak akan merasakan sebuah efek yang baik pada akhir penjelasan kita.
2. Gunakanlah kumunikasi persuatif
Komunikasi ini lebih kepada bagaimana cara kita membuat seseorang mempercayakan kita agar tujan kita bisa berjalan dengan baik seperti yang kita inginkan.
3. Mengunakan rasa simpati
Mengapa kita perlu menggunakan rasa simpati pada saat membuat sebuah opini publik , di karnakan rasa simpati berasa bagiamana yang orang inginkan dari kita.
4. Berikanlah impresion
Jika rasa simpati diatas sudah diterima maka berikanlah sedikait kesan kepada mereka pendengar. Manakala dia sudah terkesan dengan opini kita itulah tanda kemenangan sudah bersama kita.
Opini publik memang lebih kental terhadap mereka yang ingin berpolotik. Mengapa hal ini bisa terjadi! Itu karena merupakan salah satu cara agar dapat menguatkan mereka agar mendapatkan kekuatan dari pada elit politik. Opini publik mempunyai beberapa runga lingkup yaitu, opini rakyat ataupun bisa kita katakan sebuah oponi tunggal, yang kedua adalah opini kelompok dan opini massa. Ketinganya termasuk dalam wajah opini publik yang paling mendasar, Namun tak jarang juga hal ini menjadi sebuah masalah yang menimbulkan sebuah kontroversi antara pemerintah dan masyarakat, dikarenakanopini teresebut bisa jadi tidak sesuai dengan hati nurani atara masyarakat dan pemereintah.
Contoh kasus yang sering terjadi bagaimana cara seorang elit dalam mengguatkan suatu opini publik pada saat mereka ingin mendapakan suara dari masyarakat, Biasa seorang politisi mempengaruhi suatu kenbijakan tergantung bagaimana opini yang dia bangun. pada saat mereka melakukan kampanye, banyak dari mereka menawarkan bagaimana memecahkan suatu masalah yang sering terjadi pada suatu tempat, seperti memperbaiki masalah ekonomi, memberikan sistem layanan rumah sakit yang baik bagi mereka yang rata-rata ekonomi kebawah, meningkatkan pendidikan dan menciptakan lapangan kerja supaya berkurangnya penganguran dan kriminalisasi. dan ketika kondisinya meningkat, politisi tidak mengklaim bahwa mereka beruntung. Mereka secara eksplisit memberi kredit pada kebijakan, sebagai contoh, ketika mereka mendeklarasikan bahwa "kita akan memberikan subsidi BBM kepada rakyak yang ekonomi kebawah dan kami berjanji tidak akan mencabutnya" Kebijakan tentu saja sangat berkaitan untuk hasil maupun untuk politik. Kita menginginkan hal-hal tertentu, dan melalui kebijakan, politisi mencoba untuk mengantarkannya.
Demikianlah penjelasan saya malam ini bagaimana cara membentuk opini publik agar lebih mudah di terima oleh masyrakat, tapi jangnl lah kita buat publik opini sebagai pemanis saja tapi ciptakanalah hal yang pasti agar banyak dari masyarakat terkesan terhadap anda. Semoga bemanfaat. Terima kasih
---
---
---
Opinion is an opinion, idea or idea of a person in explaining a certain preference to a perspective and ideology, but has a character that is not objective because it has not received a test on a word or not have a test. Opinion is not a fact but if the opinion is already in verification then the opinion can also be a fact at a later date.
Opinion is a very important communication strategy of a person when it wants to create a new front in society. So to create a good opinion to be accepted society then we need to use the right strategy so that our opinion can run well.
1. A mature plan
Planning A good maturity is something that is very important when we make public opinion, how not, if we do not have a good plan then we will not feel a good effect at the end of our explanation.
2. Use persuasive communication
This communication is more about how we make someone entrust us to our tujan can run well as we want.
3. Use sympathy
Why do we need to use sympathy when making a public opinion, in the sense of sympathy for what people want from us.
4. Give impresion
If the above sympathy has been received then give a little impression to those listeners. When he has been impressed with our opinion that is a sign of victory is with us.
Public opinion is more viscous to those who want to be polite. Why does this happen! That is because it is one way to strengthen them in order to gain strength from the political elite. Public opinion has some sphere of interest, ie, popular opinion or we can say a single oponi, the second is group opinion and mass opinion. The pitch is included in the face of the most basic public opinion, but not infrequently it is also a problem that creates a controversy between government and society, because it can be inconsistent with the conscience of the community and the government.
Examples of frequent cases of how an elite in generating a public opinion when they want to get votes from the public, Ordinary a politician affect a kenbijakan depending on how opinions he woke up. at the time of their campaign, many of them offer how to solve a common problem somewhere, such as fixing economic problems, providing a good hospital service system for those with lower economic averages, improving education and creating jobs to reduce unemployment and criminalization. and as conditions improve, politicians do not claim that they are lucky. They explicitly give credit to the policy, for example, when they declare that "we will subsidize BBM to the bottom and we promise not to repeal it." The policy of course is closely related to the outcome as well as to politics. We want certain things, and through policy, politicians try to deliver them.
So my explanation tonight is how to form public opinion to be more easily accepted by society, but jangnllah we make public opinion as a sweetener but create a sure thing that many of the people are impressed on you. Hopefully useful. thank you