Your House Does Not Need AC Anymore, If There Have Been 5 Flowering Crops Continue This
Your House Does Not Need AC Anymore, If There Have Been 5 Flowering Crops Continue This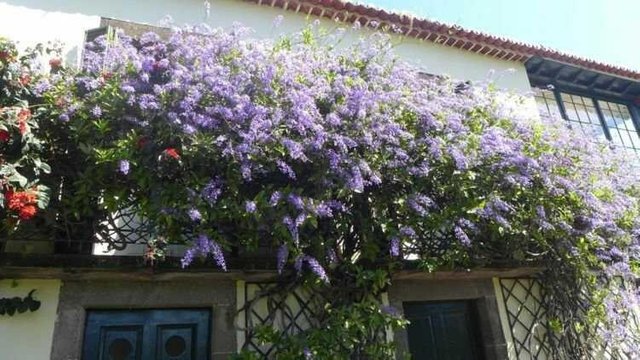 Vines for porch
It feels the weather is getting hotter here. No wonder, when in the room, want to set the fan or air conditioner to make it cool hawanya. In fact, there are easy ways to reduce the level of heat in the room. One of them is planting vines on walls, canopy or fence. Not just make the shade, vines also serves as decoration that beautify the look of dwelling.
Although you do not have your own home, it would not hurt if you start hunting some of this plant choice. Uniquely, these plants are not just shades of green foliage, but also continue to bloom throughout the day.
Bugenvil that thin flower petals like this paper could be a choice of plants that are easy to find in Indonesia. This plant can survive and grow steadily without the need to be watered every day you know!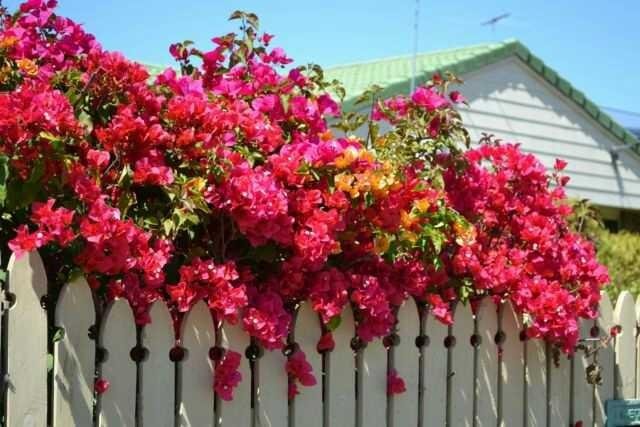 the paper flower
Actually, the paper-like and colorful parts of it are part of the leaf. Medium white flowers that are behind the petals. Well, when it is old, bougainvillea sticks will harden. So, pangkaslah routine let the shape remains beautiful, yes!
Morning glory is suitable really planted in an area that really hot or cold. The trunk is light but still hard, the flowers will bloom in the morning and have a fresh aroma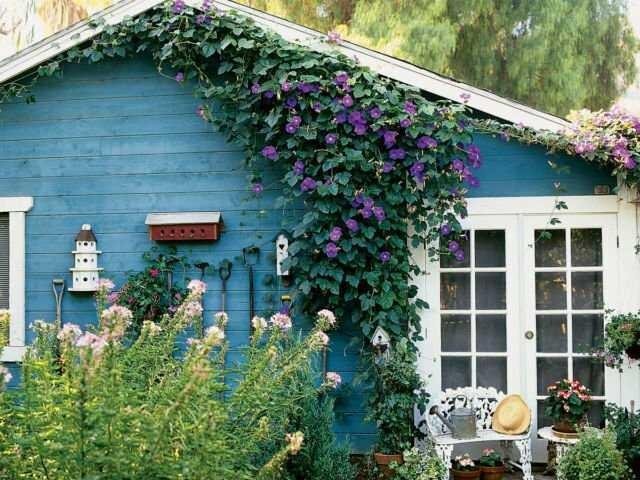 flowers bloom in the morning
This plant seems light and simple, but can grow very dense. The color of the flower petals is also unique depending on its laying. Purple in the hot areas of intense sunlight, and blue when in cold areas and lack of sunlight. Treatment is also quite easy, Morning Glory fertilizer needs every 2-2.5 months and watering every 5-7 days.
For you who live in the highlands where the air is cool, plant Clematis on the wall or the fence of your house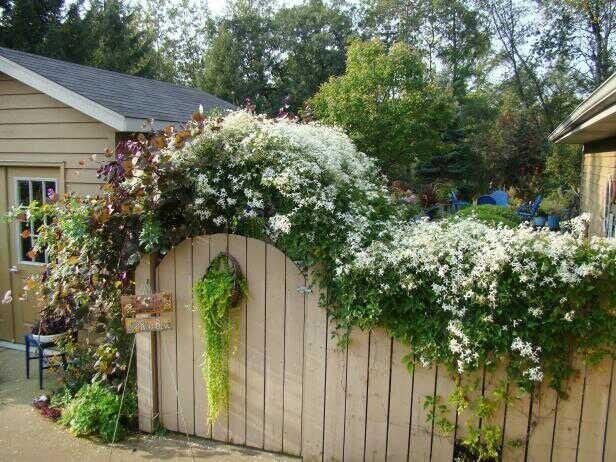 flowers are similar to jasmine
Clematis flowers can survive in areas where air temperatures tend to be low. The flowers are like jasmine, but once flowering, Clematis can produce a lot of flowers. The aroma is also soothing. If you want a more attractive color, choose Clematis whose flower petals are purplish.
If you want vines that flowers are rare but large and brightly colored, just choose Alamanda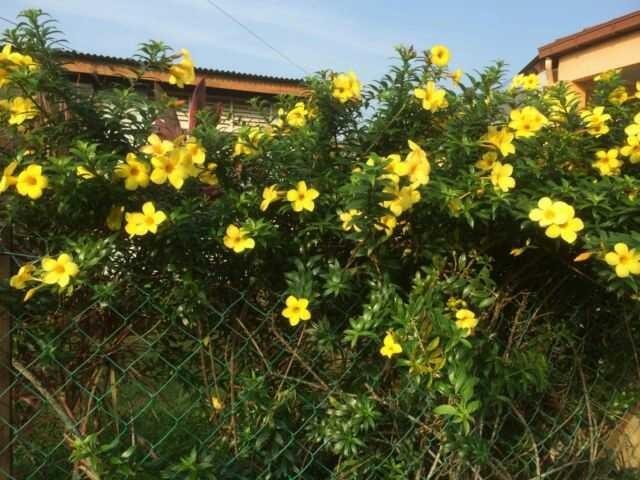 Alamanda the yellow flower
Flowers with yellow or pink petals are easy to find in Indonesia. Despite flowering, the amount of Alamanda flowers is not as much as Bugenvil or Clematis. Usually, Alamanda is grown as a green fence. But it can also be used as a strong canopy plant origin. Understandably, the growth is very dense.
If you want your fence or wall to be purple besides Morning Glory, you can choose Petrea Volubilis as its creeper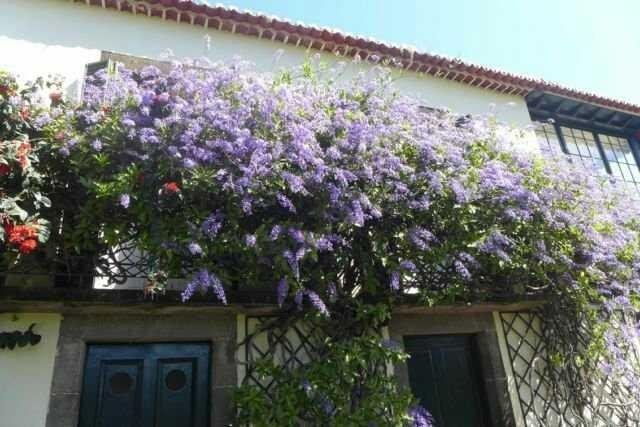 if this one looks like Lavender
Plants that also have other names Blue Bird Vine, Purple Wreath, Purple Vine and Queen's Wreath is from Central America, but can flourish in the tropics like Indonesia. A lavender-like glimpse of a bright purple flower that blooms along its trunk. Uniquely, before the flowers fall, the flower petals slowly paled and turned green!
If you like my posts please upvote, resteem and follow @ mirzaars010 to be able to see my next post in your feed.