Camera Canon EOS 70D and a lens Canon EF 50mm f/1.8.
ISO:640; Diaphragm: f/2.8; Exposure: 1/160
These bright red roses I found in one of the local gardens. I like the style of dark photos so I often use it in processing my photos. Red roses have the shape of a shrub and decorate the garden with their appearance.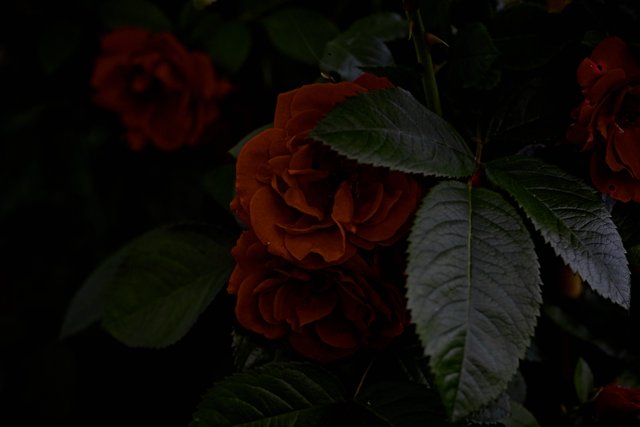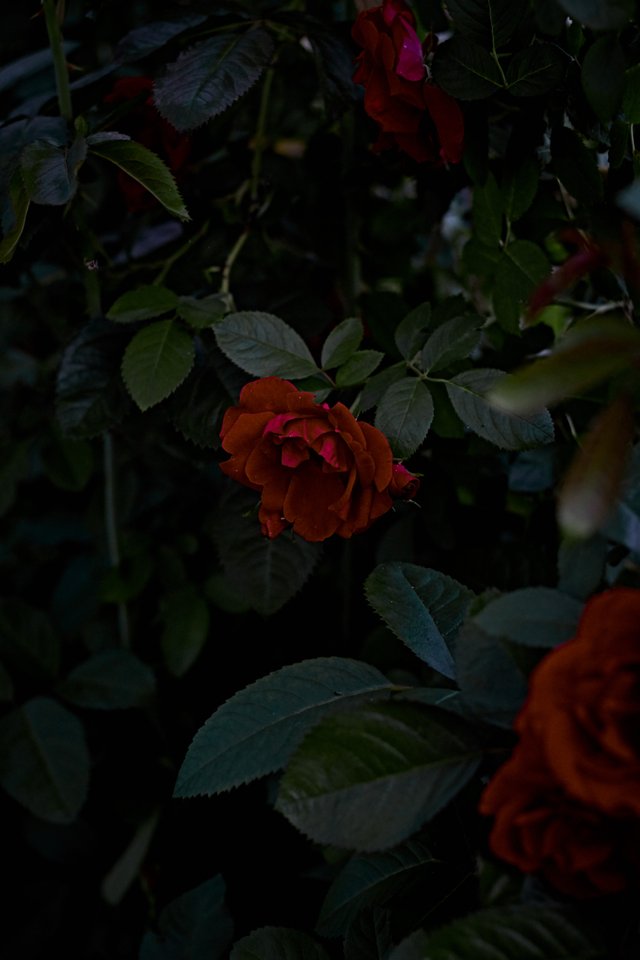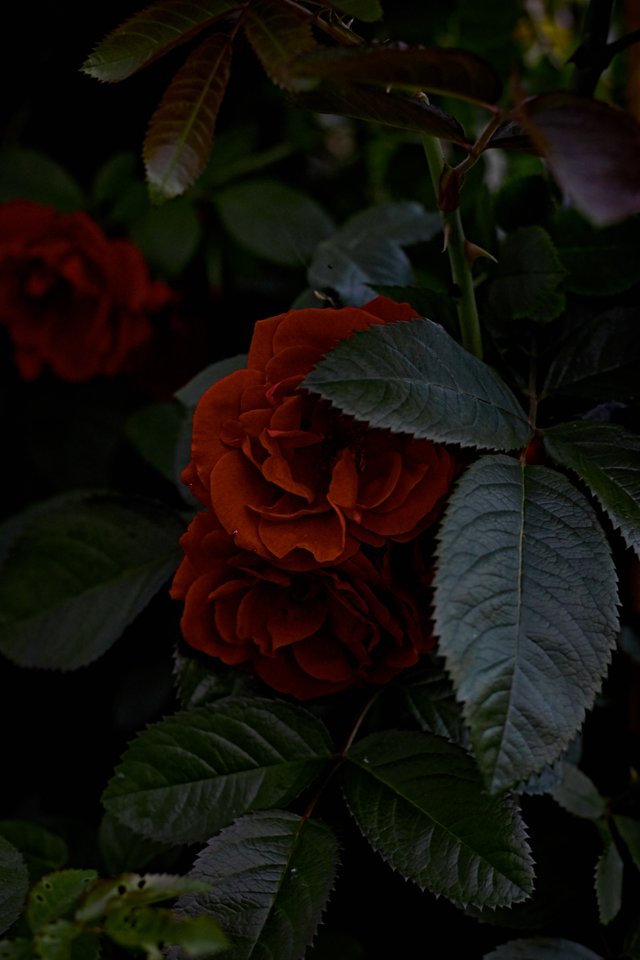 ---