Feelings
Feelings are not in the realm of meaning. Weather, for example, doesn't mean anything, either.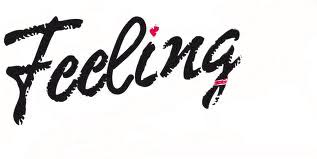 Source
Feelings can be thought of as internal weather sometimes stormy, sometimes rainy, sometimes windy,
and other times calm, tranquil, and pleasant. Like the weather, your
feelings show up without invitation, leave without saying good-bye, and defy prediction. In other words, you have no choice about your feelings. Despite efforts to control them, they occur whether you
like them or not. If there were an earthquake where you are now,
everyone present would feel afraid whether they wanted to or not.
We have no choice about this increase in energy. The choice we do have is how our feelings affect us. Remember, feelings are nothing more than feedback. It's how you choose to use the feedback that makes the difference.