Elijah offered a sacrifice and prayed for rain
There is another wonderful event of which we may take note.
When Elijah prayed for rain, the nation was suffering under a great
drought. Both the king and his chief chamberlain were out searching
for water. Such a scarcity of water can easily be understood.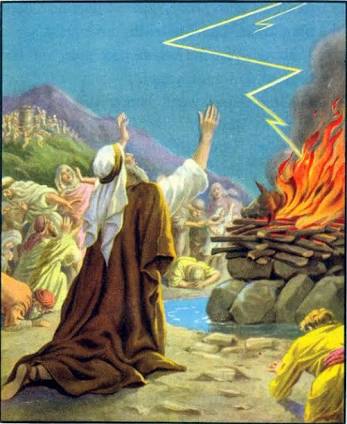 Image source
But when Elijah offered a sacrifice and prayed for rain, he ordered them
to pour water on the burnt-offering. How very precious water was at
that time, yet Elijah made them pour water three times on the
sacrifice till the water ran round about the altar and filled the trench.
Considering the fact that rain from heaven had not yet descended,
was it not a pity to pour away so much water? What if the rain did
not come? But Elijah commanded them to pour out the water. He
knelt down and prayed that God would send fire to consume the
offering on the altar. God heard that prayer and also his prayer for
rain; He sent down a great rain. Let me tell you, if you want heaven to send down a great rain, you must first pour on your water. If you
spare the water, you will not get the water from heaven.