Most unbelievers seek to fulfill the lust of the flesh
What is the ideal life to which man ascribes? Often it is based on
the very thing which he himself cannot do. While under the bondage
of sin, lust, and evil desires, man cherishes the thought of
transcending, yet finds he is utterly powerless.
Though he loves material things, he nevertheless respects those who can transcend
these things. The more he is bound by a certain thing, the more he
admires those who are free of it. The stronger his lust, the greater his
aspiration for deliverance from that lust. The more he covets material
things, the deeper his longing to be freed from them. It is for this
reason that people of the world hold to a kind of ascetic concept.
Remember, asceticism is not meant for people of the world to follow;
it merely supplies them with an ideal. With this ideal people may
comfort themselves. At the least, they have a goal, and with this goal
they can conveniently forget their present condition. They keep
telling themselves that if they could arrive at the goal, they would be
at the summit. Such is the origin of asceticism.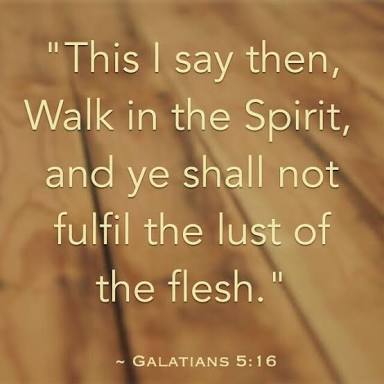 Source
Most unbelievers seek to fulfill the lust of the flesh yet in their
hearts admire those who are free from such things. They wish that
they too might be delivered from the bondage of material things.
Hence, asceticism is their ideal; it is the upward look of those who
are outside Christ.