Fear of being wrong
What you focus on is what you get more of in your life. When you focus on the negative aspects, you attract more of that negative.
The good news is then when you focus on the positive, you receive more positive.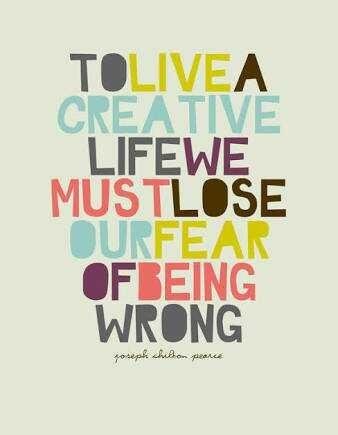 Source
For example, when we view ourselves in a more positive manner, we become more positive. Others will notice and respond more positively. Have you ever noticed that when you smile
at someone, the person usually smiles back? Conversely, when you
sneer at someone, you tend to get a negative reaction from that person. What are you focused on the majority of the time? Are you focused on the positive or the negative? Pay attention to your focus.
I worked with a client named Jim whose mind was strongly
focused on the massive debt he had accumulated. Jim had more
than $30,000 in credit card debt, an amount that was steadily increasing. When I spoke with him about his finances, the primary focus of his mind was evident. He constantly talked about his debt as
if it had been a puppy that he watched grow into a full-grown dog.
Jim was so intensely focused on the growth rate of the debt that he lost sight of the income opportunities right in front of him. He procrastinated and became a recluse. He knew he had to change but
didn't know how.
After two hours of consulting, Jim started to focus on incomeproducing activities in his business. He discovered that he felt much more empowered when focusing on what he wanted, and therefore
he increased his income very quickly. This took the pressure off
him, and he was able to eliminate the mountain of debt and produce positive cash flow.