Blank slate
Your mind isn't a blank slate.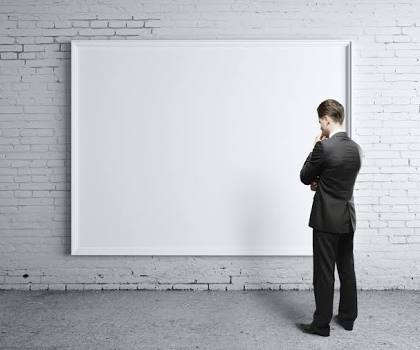 Image source
It's already filled with ideas, thinking
patterns and ways of perceiving yourself and the world. These developed from past experiences and many have been in your mind since
childhood. Some of your thinking patterns don't serve you; some
do. What they all have in common is that you think they are right. In
other words, you have accumulated evidence over the years proving
these conclusions to be true and accurate. When you add some new
idea, such as a goal you wish to accomplish, there is no accumulated
evidence to prove it. Planning and creativity are natural partners.
Planning is about the future. Since the future hasn't happened yet,
it cannot be analyzed, but has been created. Access to your creativity
is essential for making useful plans.