Ulog #24
Date: July 20, 2018, Friday, 11 am
Title: TOO LAZY TO QUIT
I have not been posting recently and I miss Steemit. I have been down and procrastinating and out of focus with anything and everything. I feel like I am drowning at sea and I keep gasping for air and paddling with my hands to keep me sane and live each day.
I've been just looking at myself selfishly for some reason, possibly repairing damages and nursing my ego or whatever. Life is too damn freaking hard. Hahaha! But it makes me laugh because despite anything and everything, we still have things around us that inspire us and make us want to go on, if we only look at their direction. If we only choose to see the light, we will see it. Even here in Steemit. Light is here and hope is here as well.

People get tired, get sick, they drown but they push. Like my mentor @surpassinggoogle. His FB post was a prompt for this post. I remember when we first chatted, the next few days, I told him I had a Steemit song, and it's MC Hammer's Too Legit to Quit and he said, you are more like gonna be too lazy to quit. Hahaha! I am lazy and a procrastinator, I guess he figured it out as a first impression because I am very inconsistent, even if I can be consistent. His FB post yesterday, got me thinking about my Steeming. Here I am, I believe in him and ULOGS yet I don't move and focus. But here he is, more dead than me, deader than me. Hahaha! Yet he pushes and pushes to make things happen. I feel awful and at the same time inspired. I went through the ULOGS tag once again and see people doing their 70th ULOG but I'm here on my 24th. That makes me want to push. Put my heart where my mind is, I believe in ULOGS. So, today is a start of a revamp of @mermaidvampire.
Then coincidentally, I checked my friend's page, @meetmysuperego and one of her recent posts is entitled: Give Up Tomorrow. I was like, wow, it's a sign that I should not give up but go on. Hahaha! It was a ULOG and she tells about her busy days and no posts in 10 days because of all the pressure and stuff in her work. She invited me to Steemit, she is the reason why I am here. So, I look at her, too! She is one of the awesome people in Steemit, for me. She pushes and loves the platform regardless of the life she lives that has a lot of roles in it.
Life is too demanding, but we must never lose focus, priorities and action. All of us have lives to live, priorities to prioritize, roles to fill and dreams to make. We can't stop, keep pushing. We drown, but go keep paddling.
Be lazy to quit Steemit.
Keep Steeming!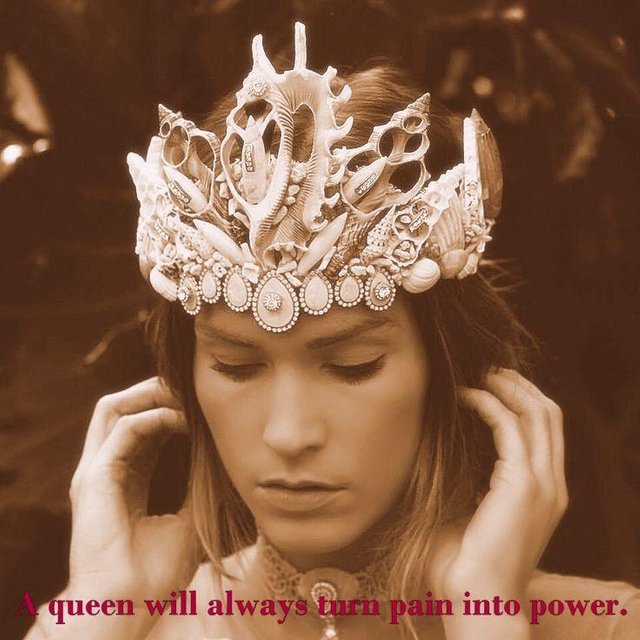 Join the house of cool bunch Steemians right here in #steemitachievers!
Follow @steemitachievers.
Join the amazing Pinoy Steemian crypto-heads in #steemitpowerupph!
Follow @steemitpowerupph.

Please support @surpassinggoogle as a witness by voting him here and type in "steemgigs" in the first search box.
If you want to give him witness voting decisions on your behalf, on that same page type in "surpassinggoogle" in the second box as a proxy.
Support his other brainchild projects like #untalented, #steemgigs, #teardrops, #steemsecrets and #ulogs. Thank you!