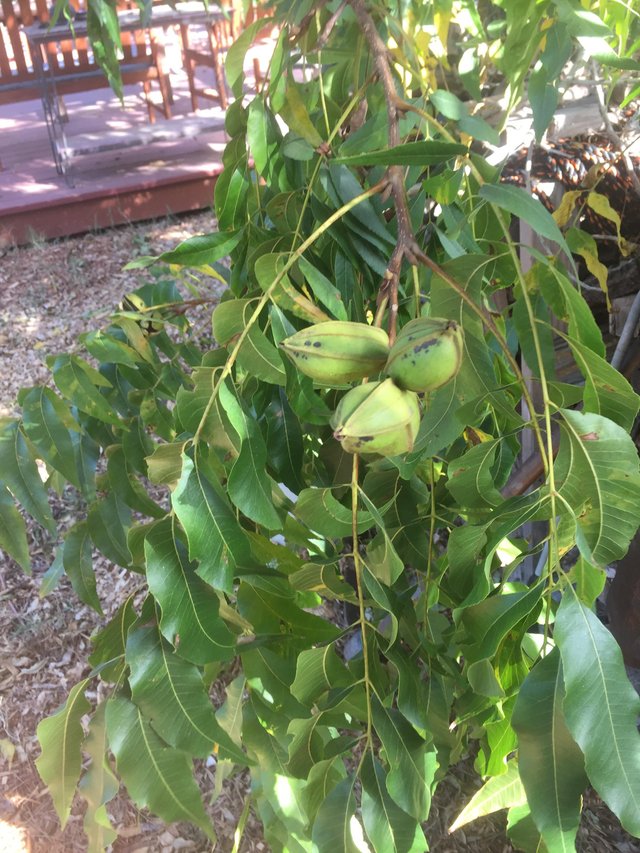 It is the end of October and the sun is shining in San Diego. I see many reports of early snow from all over and am so grateful that I landed in San Diego once upon a time.
The pecans are almost ready for harvest. The green cover of the nut needs to spring open just a little. If I am lucky, I will get a few from this tree.
I have a huge one in the back of my property that is super productive- but I see nothing of the harvest.
The parrots come first. They like the green, soft nuts. Later, the crows are coming in big clouds of black wings covering the sky.
And they are loud too!!!
Have you seen "The Birds" by Hitchcock? If you have you know what I mean when I tell you that I am tempted to run to get hammer, nails, and boards to secure the windows 🤣🤣🤣
This is my first try using esteem after having been helped by @melinda010100 She really likes this app and it is now easy to get for iPhone users as well.
We shall see how it works for me. I already got 2 error messages 😳🥵
Trying to post now. Oh, and I included the #cc tag. Comment away and get a comment coin 👍