The Dangers of Staking Laptop Webcams and Smartphone Cameras, See the Following Reviews To Avoid It!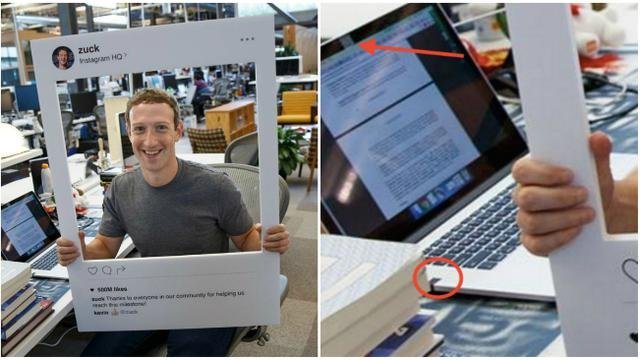 Assalamualaikum Wr. Wb
On this occasion I will discuss enough privacy for someone, well especially if it's not a webcam. Lately, there are a lot of rumors, some of which are facts that befall some people who are victims.
Today, a webcam or front camera on a smartphone is mandatory and should not be removed by laptop or smartphone manufacturers. A webcam or front camera is a must for those who have a live streaming hobby or just a video with their partner or friend.
Various manufacturers innovate in every way so they can still put the camera on a laptop or smartphone that has a thin bazel. As if the front camera is something that should not be removed and must be included in every product.
However, lately the existence of a front camera is misused by some people to monitor a person's activities remotely, this method is not only done by hackers to spy on secretly but also begins to spread to ordinary people who easily learn new things via the internet or Youtube tutorial.
Now, to avoid these undesirable events, then in this post I will review some ways that can be done to avoid piracy without our knowledge. Check out the following reviews:
First, make sure you don't give permission when installing the application from PlayStore, don't just press Next without reading what permission is requested, be careful.
Secondly, if you are a laptop user then you can try sticking tape or stickers to close your laptop's webcam, this method is also done by Mark Zuckerberg to protect his privacy from hackers. And for those of you smartphone users this might reduce the aesthetics a bit, but actually a little less aesthetics doesn't matter so your privacy is safe.
Third, for those of you laptop and smartphone users, you can buy 'Ultra thin webcam covers', which are sold online for less than 10,000 rupiah.
Fourth, although some of the precautions above have been done to further minimize your privacy, you can close your laptop if it is not being used, do not leave your laptop open and the camera is pointing towards you asleep.
Fifth, use closed clothes if you don't want others to see and publish your body on the internet. Because there is no truly secure system, many celebrities have been victims of webcam piracy, not even a few ordinary people.
Sixth, make sure you are careful about opening links provided by strangers, people you know even if you have to put a little suspicion. Especially if when you open the link there is requested access to the camera! Some time ago I saw someone on Twitter sharing a story about his cellphone camera tapping by his school friend. for details you can see HERE
So, it is wise to surf the internet, you must suspect everything you open on the internet so that you are better protected. Hopefully my post is useful, and hopefully no more victims of piracy by irresponsible people.
Alright, that's all for this post, if there are criticisms, suggestions and input doodles in the comments column. Be careful!
Wassalam