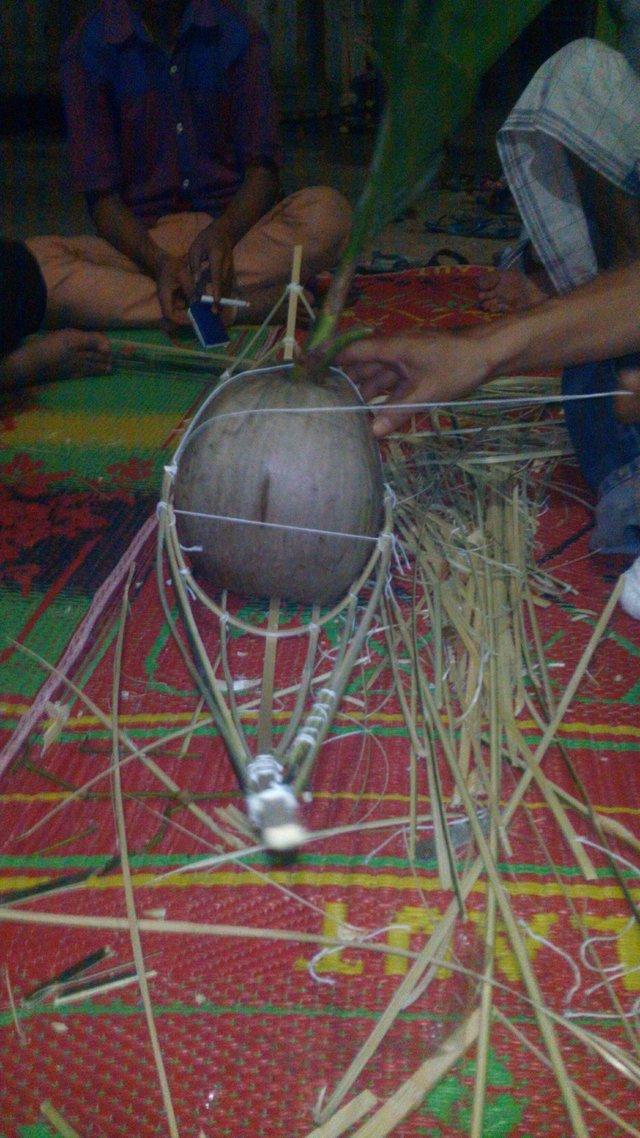 dear steemians meet again with you all the friends of steemians this time i want to share the story about this little boat.
this is the first assembly of a small boat.

2.this is poto second that again in the wrapping paper.


3.the third image is almost completed by the steemians.

4.this is poto that the last done and was decorated complete sailboat this small, this is the result of cooperation youth Aceh with crafts this boat for taken to the new bride is brought to the wedding bride of I just a glimpse of the story short on a boat the screen.
5.poto this all my own poto night yesterday in hours 11 date 19 / July / 2018. and many thanks from me.@lahkausar...