Orihara izaya (durarara!!!)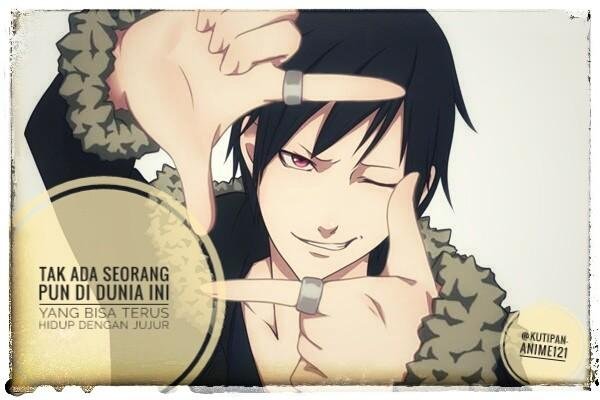 Indonesia
Tak ada seorang pun di dunia ini yang bisa terus hidup dengan jujur. Kata yang sangat sederhana dan mengandung realita dalam hidup, semua orang menjunjung tinggi kejujuran namun tanpa sadar ia juga sering menggunakan kebohongan sebagai pahlawan untuk melindungi dirinya maupun nama baiknya.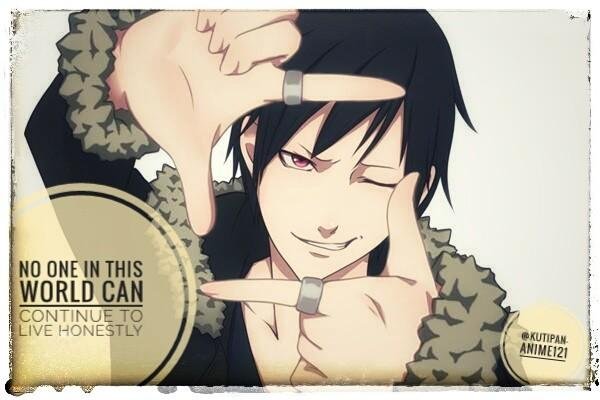 English
No one in this world can continue to live honestly. The word is very simple and contains reality in life, everyone upholds honesty but unconsciously he also often use lies as a hero to protect himself and his good name.