These were my cityscape photos last Thursday before the Hard Fork hit our bandwidth and VP.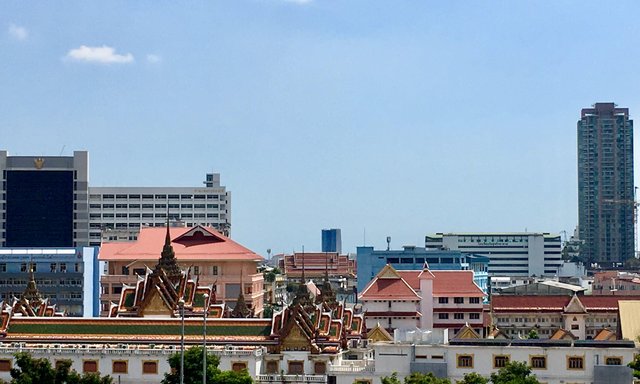 I could not post any photos for four days which actually gave me more time to spend with my cats and kittens. There's quite a lot of work looking after these cats and make sure Jilly got to the vet on schedule. Now Jilly is back from the vet but she could not remember her three kittens. I hope things would improve for these kittens.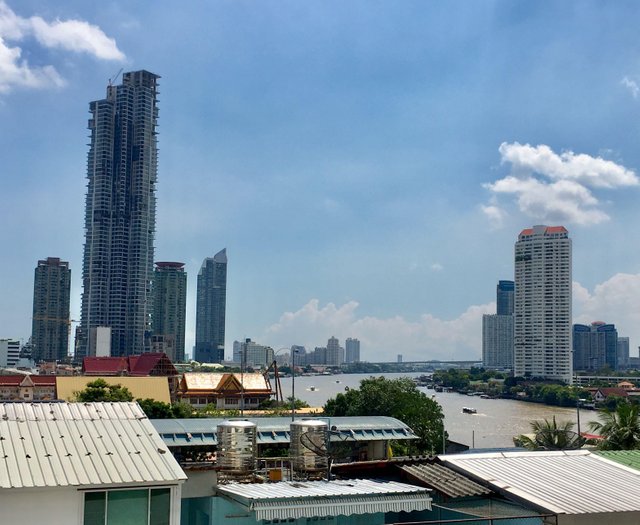 I am always attracted by the river and would take every opportunity to take photos of buildings around the river. In the old days when people still used rowing boats for transportation, rivers and canals were the lifeblood of society and trading. Most of the old and important temples and places were built along the river and wide canals for easy access to the world.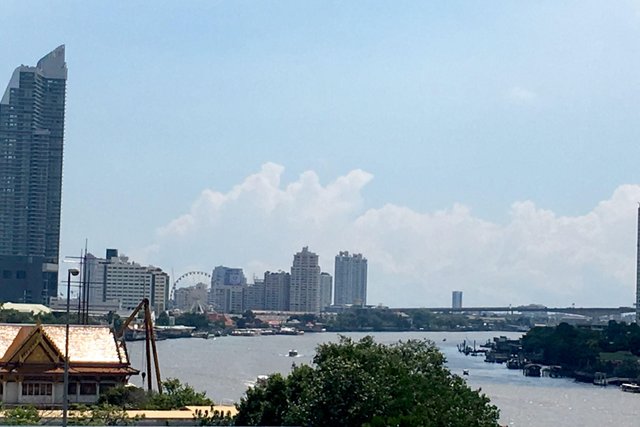 When the roads, carriages and motor cars came to Bangkok, people flocked to have their houses and shops by the main roads. Land and old houses by the rivers and canals were abandoned as they were not accessible by roads. Now, we have come a full circle. Lands and houses by the river are very expensive and in high demand. There are roads connecting the vast farming lands surrounding the rivers and canals. These cheap farm lands have been transformed into real estate projects.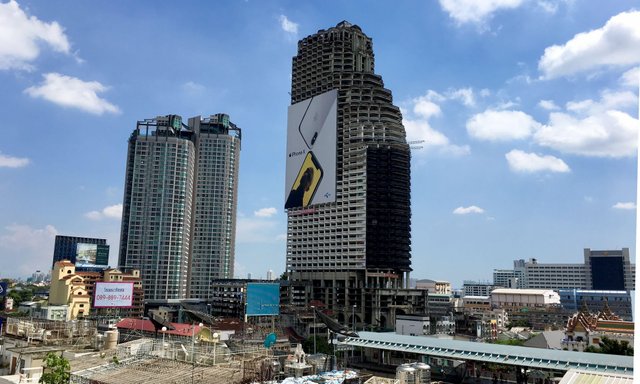 The original owners had no idea that they were selling their land plots at a very cheap price years ago. Without information and knowledge, the poor farmers and uneducated land owners continue to stay quite poor! I have seen this over and over again many times and I often tell the villagers not to sell their rice fields. I am afraid that they would have no family land and heirlooms left for their grandchildren.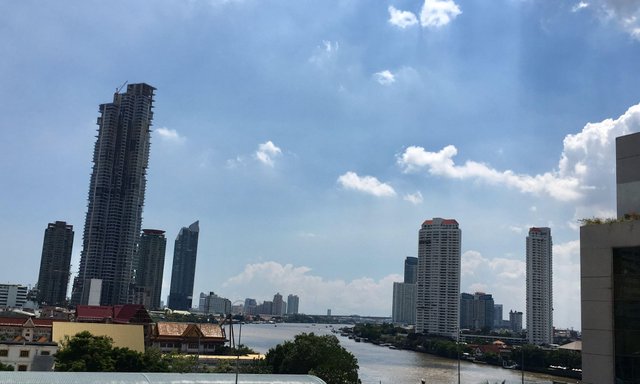 เราถ่ายรูปภาพเหล่านี้สำหรับ วันพฤหัสที่ผ่านมา ก่อนที่จะมีการปรับเปลี่ยนระบบของสตีมอิท ซึ่งทำให้เราไม่สามารถโพสต์ได้ห้าวัน แต่ข้อดีคือทำให้เรามีเวลาทำสวน และดูแลลูกแมว และเอาแมวไปทำหมัน ตอนนี้เจ้าจิลลี่กลับมาบ้านแล้ว และเราเอาปลอกคอออกให้มันแล้ว แต่ที่เปลี่ยนไปคือ จิลลี่จำกลิ่นลูกแมวสามตัวไม่ได้ มันขู่ไม่ให้ลูกแมวเข้าใกล้ เราสงสารพวกลูกแมวที่มักจะเดินเข้าใกล้แม่มัน แต่ถูกไล่ให้ไปไกลๆ เราหวังว่ามันคงจะเริ่มจำลูกแมวได้ในสัปดาห์นี้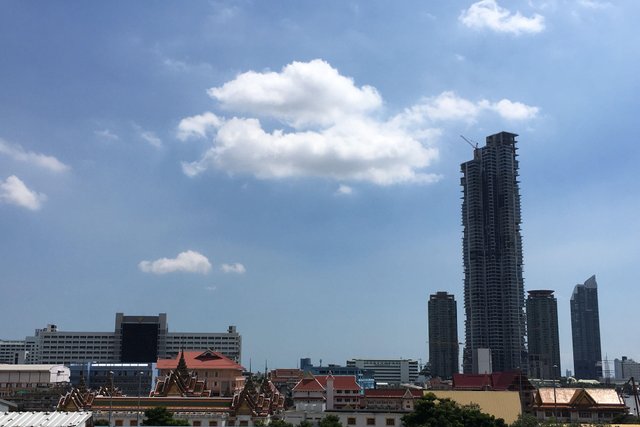 เราชอบอยู่ริมแม่น้ำ และจะหาโอกาสไปเดินเล่นริมแม่น้ำ กับถ่ายรูปตึกราม บ้านช่องที่ริมน้ำบ่อยๆ สัปดาห์ที่แล้วเราไปเดินช็อปปิ้งแถวเจริญกรุง จึงถือโอกาสถ่ายภาพจากที่จอดรถตอนเที่ยง แสงสว่างจ้ามาก ทำให้เห็นนรายละเอียดของ หลังคาวัดยานนาวา และสถานีรถไฟฟ้าตากสิน ที่มีรถไฟฟ้ามาจอดบนชานชลาพอดี ถ้ามองไกลออกไปก็จะเห็นเอเชียทิค ที่มีชิงช้าสวรรค์ทางด้านซ้ายมือด้วย เราเคยมาถ่ายรูปที่นี่ตอนเย็นและตอนกลางคืนแล้ว แต่เราชอบวันที่มีแดดจ้ามากกว่า ภาพจะเก็บรายละเอียดได้มาก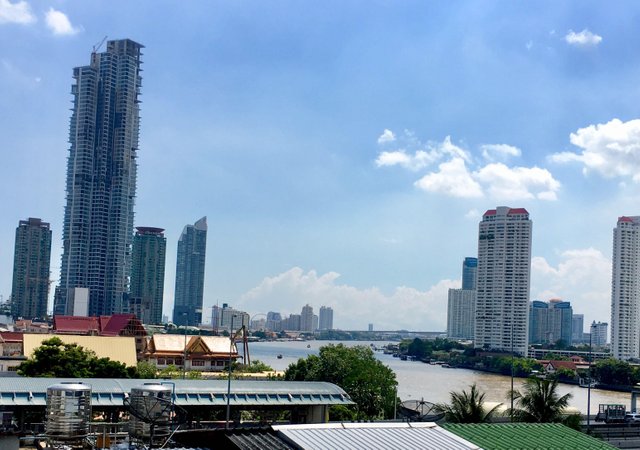 Wishing you peace, good health and prosperity.
Cheers.